Starbucks! They know me!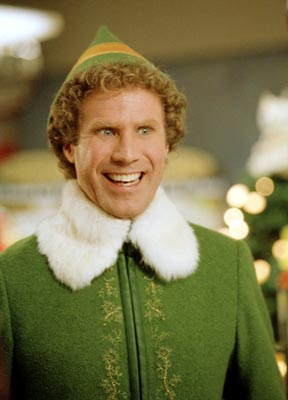 Source
I tend to stay away for the most part during the warmer months.. (which, let's be real, is 97% of the time in Tucson.) I can make my own coffee at home, and save for the occasional iced green tea lemonade, it's rare that I'll hit up the SB drive thru. That is, until the winter months roll around. I'm in line before you can finish saying "soy pumpkin spice latte."
I'm a sucker. At least I own it, though? (right?)
"Hi! Is Livi in the car?!"
"Yep, she's back there!"
"The usual?"
Busted.
It tastes like dessert, is a perfect afternoon jolt, and while I don't *love* soy milk, it's still a lovely treat.
At the same time, it's also $4, which adds up.
For Dine-In December, I was determined to make something I could enjoy at home with almond milk instead of soy.
Winner: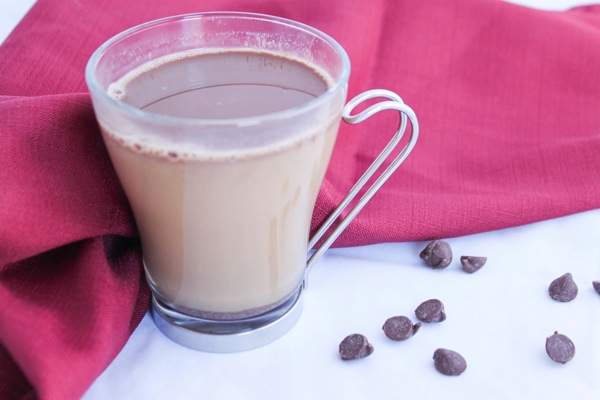 It takes about 3 minutes to put together and is a fierce competitor to its drive-thru cousin. Peppermint extract gives it all the flavor, minus the calories and sugar from a syrup.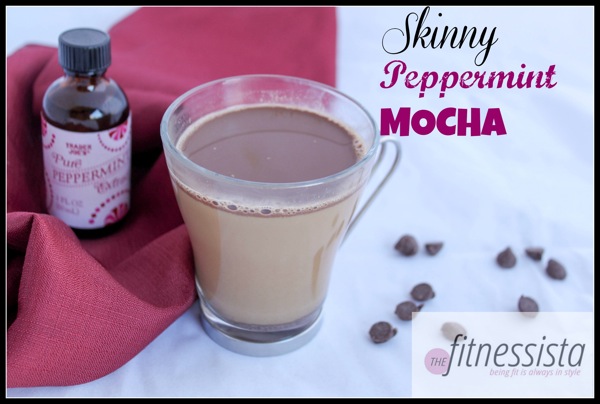 Hope you enjoy!
Print
Skinny Peppermint Mocha
Scale
Ingredients
1 tbsp

chocolate chips

2 tbsp

vanilla creamer of choice

6

drops liquid vanilla Stevia

7

drops peppermint extract (or to taste)

8 oz

fresh, strong coffee
Instructions
1. Put the chocolate chips in the bottom of a mug. Top with creamer, Stevia and peppermint extract.
2. Pour fresh coffee on top and whisk with a fork until the chocolate chips have melted.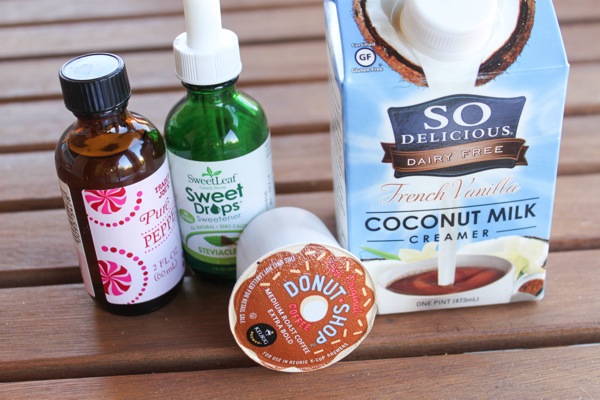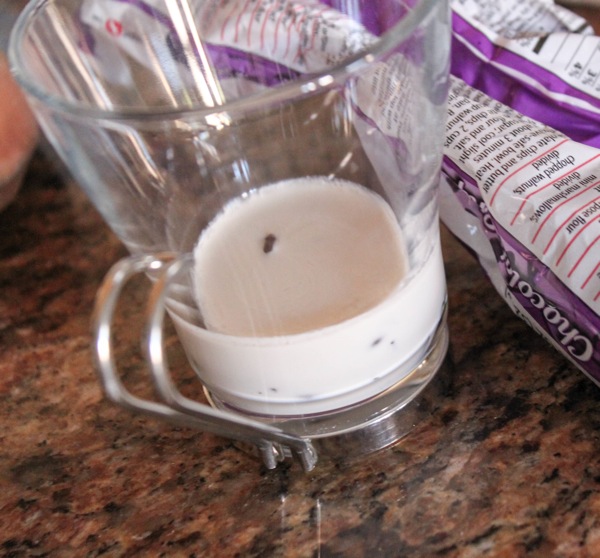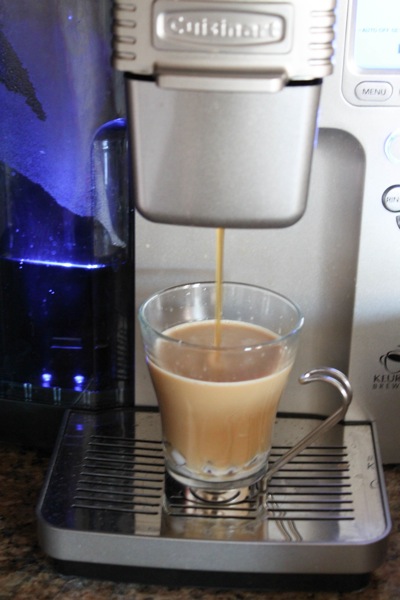 Bottoms up! ?
Are you a coffee drinker? What's your "usual?"