Hi friends! Happy humpday! Hope you had some fun Cinco de Mayo adventures. I'll be back later today with a recap of ours, but in the meantime, how about a little brunch date??
When my friends at Fair Trade asked me to participate in their virtual Mother's Day brunch, I definitely wanted to join in the fun. I picked a recipe that's quick to put together yet special enough for holiday. This one includes two of my savory favorites: California toast and sweet potato hash.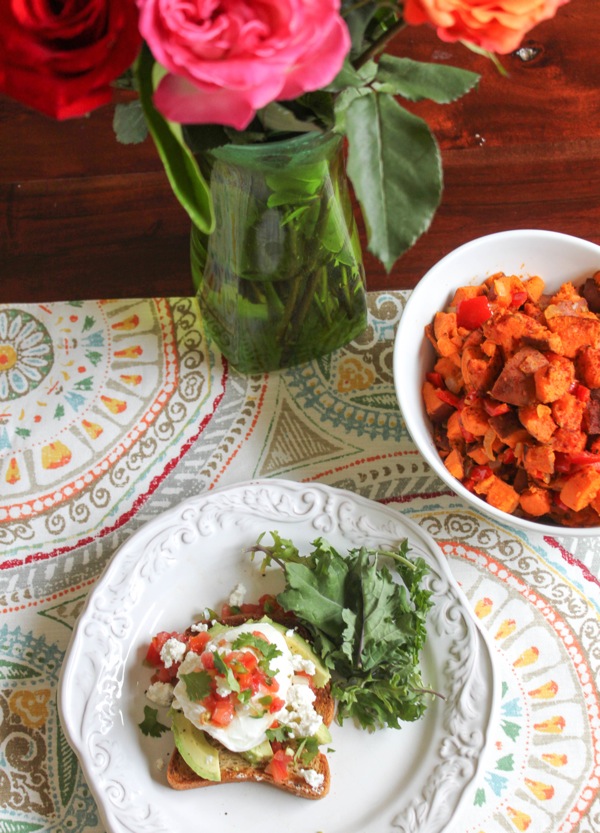 Sometimes the most delicious breakfasts are the simplest. The best part: the company surrounding you at the table. <3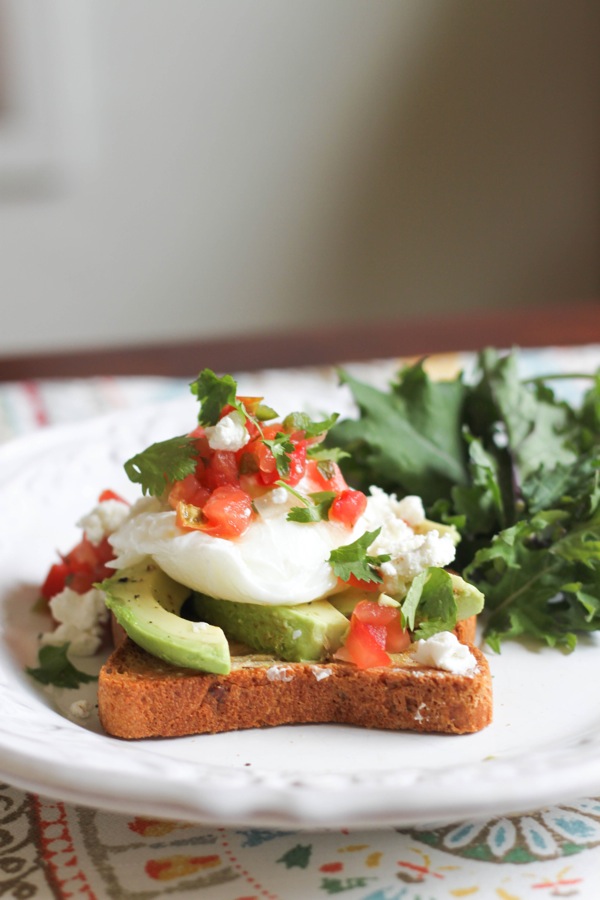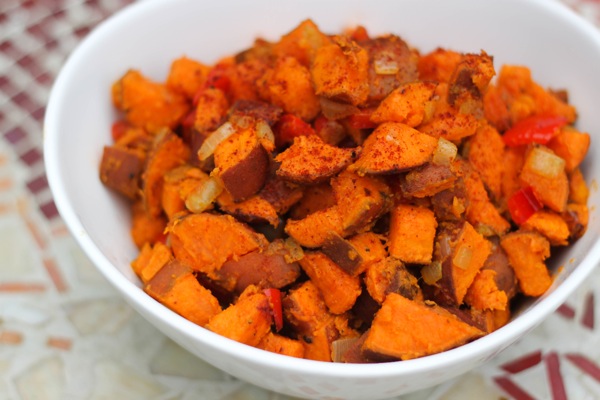 For the California toast, I grabbed some brown rice bread to put in the toaster, pico de gallo, goat cheese and avocado. Next, I chopped two small red bell peppers, 1/2 a sweet onion, and 8 very small sweet potatoes.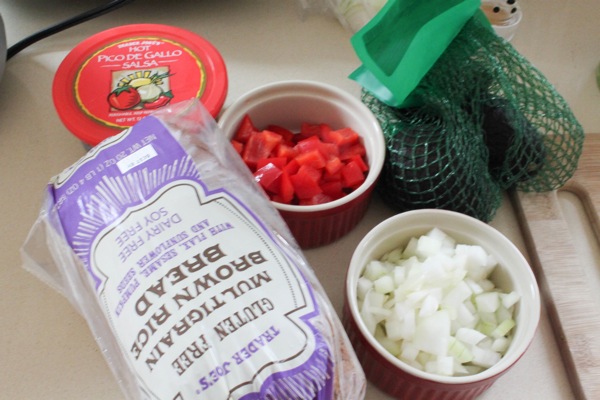 (You can find Fair Trade avocados and bell peppers at Whole Foods)
I boiled the potatoes for about 5 minutes to soften them, then drained.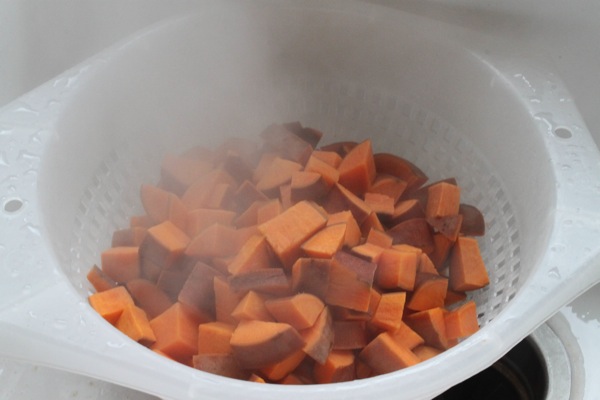 Next, I added them back to the same pot with 1 heaping tablespoon of coconut oil, the onion, 2 minced garlic cloves, the chopped bell pepper, 1/2 teaspoon of smoked paprika, salt and pepper. I cooked these on medium while the Pilot made perfect poached eggs.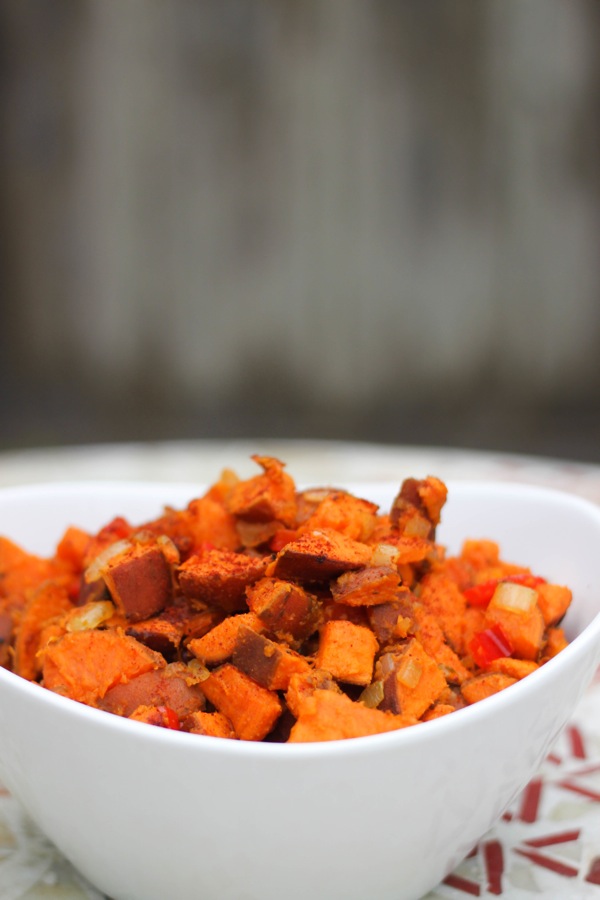 To get each toast ready, I topped with sliced avocado, salt and pepper,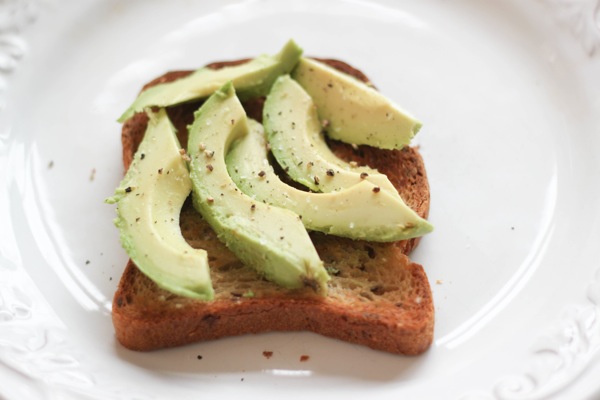 added the poached egg, then pico, crumbled goat cheese, and cilantro.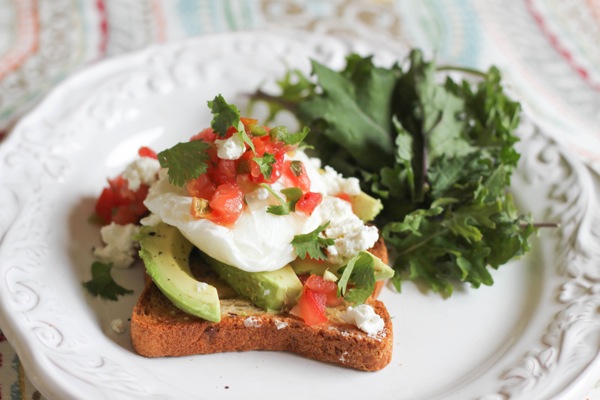 It's my dream perfect savory brunch: something I'd happily order at a restaurant, but simple enough to make for a weekday quick breakfast.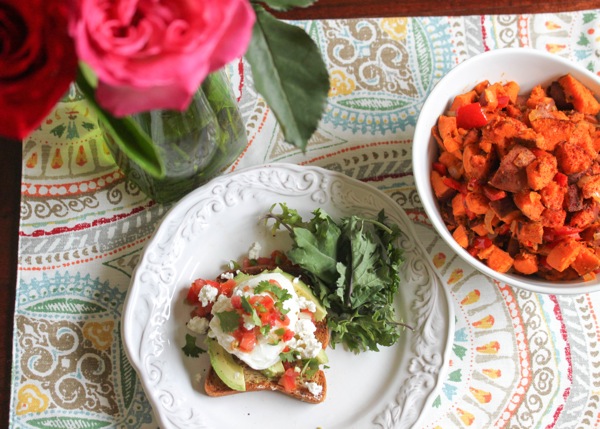 My friends at Fair Trade kindly sent me a box of goodies, packed with treats from some of my favorite brands.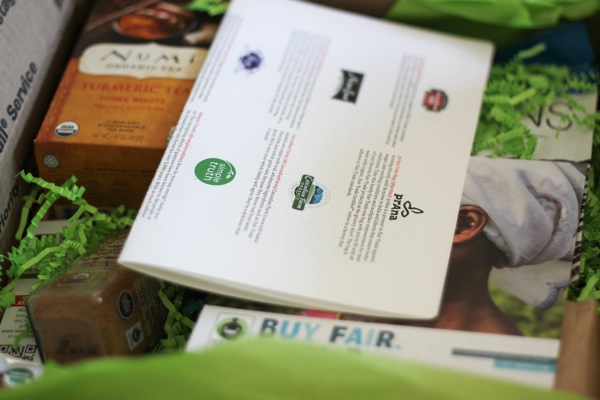 Here's some more info on the Fair Trade mission, which has a significant positive impact on fair wages, safe working conditions, and environmental sustainability across the world.
Similar to my last post, they paired me up with a Fair Trade mom so I could learn more about her story and experience with Fair Trade. This is Basingwa Maria, an inspirational coffee farmer & member of the Dukunde Kawa Cooperative in Rwanda.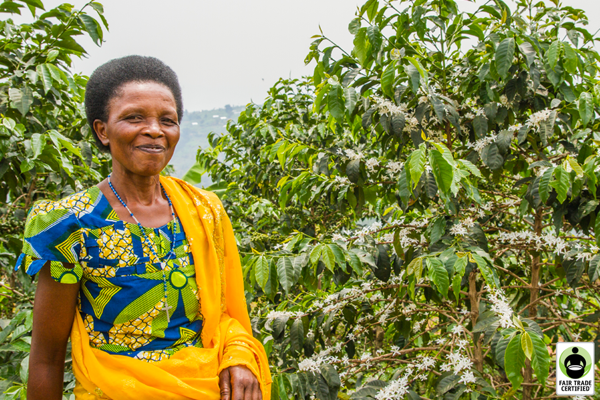 (doesn't her beautiful spirit just radiate from her smile?)
Basingwa Maria started farming in 1974. She says that after her husband died in the war she poured her heart into her coffee trees. Coffee was her family's sole source of income, and she had to make it profitable. She joined the cooperative in 2000, and with the increased income she has received from her fair trade coffee over the years, she has been able to bring running water to her home and invest in solar panels on her roof. She hopes to bring electricity to her house soon.She has also been able to diversify her family's nutrition. They used to eat potatoes and beans everyday with no change, and they could not afford food at the market or oil for cooking. Now her family is able to buy food from the market and do not have to soly rely on growing everything they eat.

While she never attended school, she says that because of the cooperative all of her children were able to attend school and two of them are currently in university.

"After the war I never believed we could get this kind of life. Having this beautiful house, sitting with my children having discussions of how to improve our lives."

She has twice won the cup of excellence award from her cooperative, and she says that her high quality coffee is due to following the agronomist's advice and also from investing in cows which provide organic fertilizer.
My friends at Fair Trade offered to send one lucky reader the same package they sent me, filled with these awesome treats: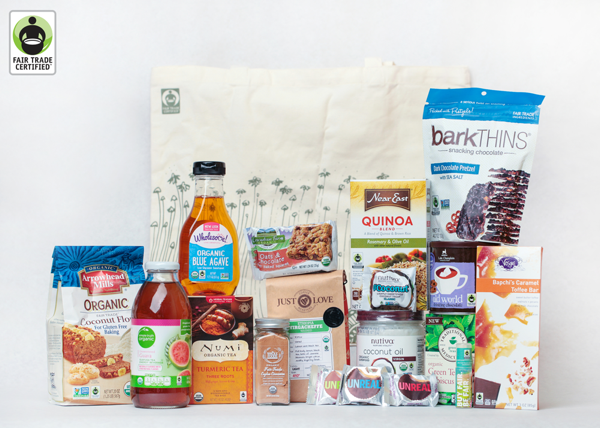 Here's how to enter:
Leave a comment below with your all-time favorite brunch spot or order
Pin an image from this post, and leave an extra comment with the link to your pin
I'll pick a lucky winner this Sunday (5/10) at midnight (EST) and will announce the winner Monday morning.
Ready, set, go!
This post is not sponsored. I'm just excited to spread the word about fair Trade and share some fabulous goodies with a lucky winner. xo