Ok, not really… it's still shorts and tank weather.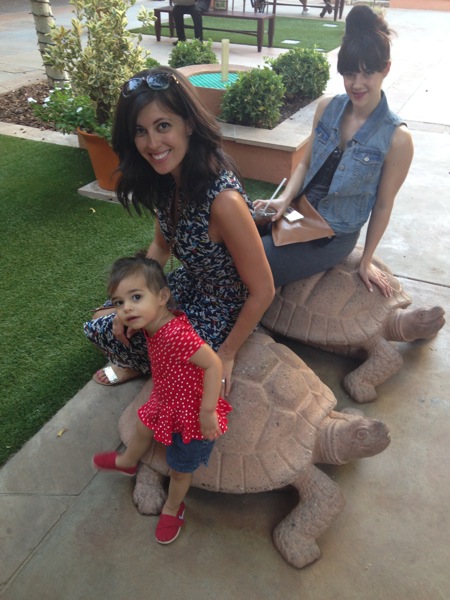 But it's always a good day for a huge bowl of chili and chips.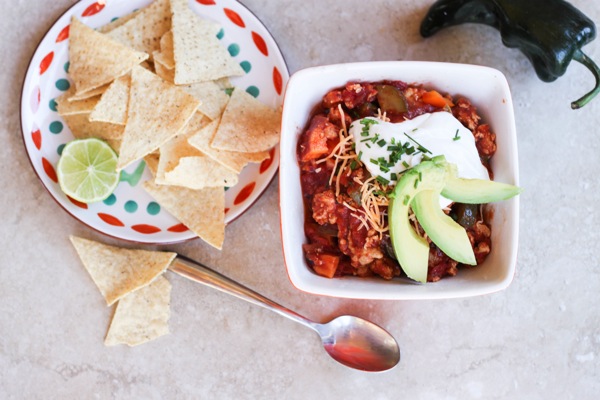 Yesterday afternoon, Livi and I didn't have anything going on, and I figured the weather was too nice to stay inside. We called Kyle and Meg to see what they were up to, and decided to meet up for a stroll at La Encantada.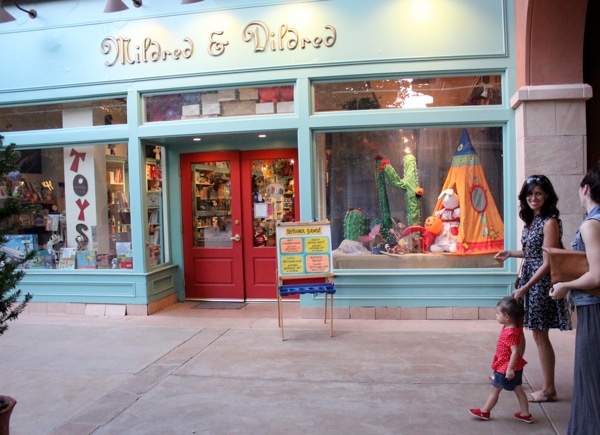 Somehow we always make it to look at the puppies and play in the toy store ?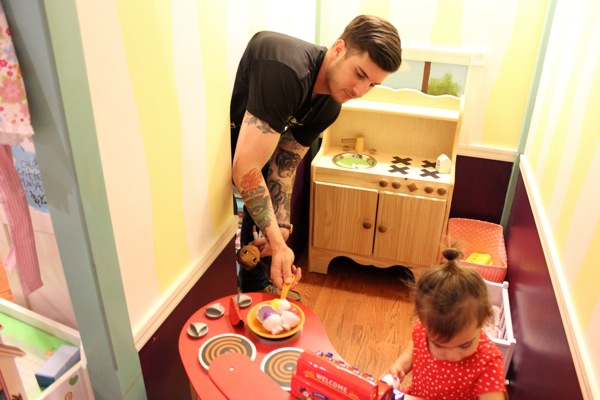 (Uncle Kyle teaching Liv to scramble eggs)
La Encantada is one of the Tucson spots I'll miss when we move. The stores aren't extremely unique -ok, the lululemon is pretty incredible- but I love walking around since it's well-shaded, and it's pet-friendly. There are dog water bowls everywhere! We had a blast hanging out with Kyle and Meg, Livi showed them her latest moves (she likes to hula and flamenco) and we came home to a slow cooker of chili to enjoy for dinner.
You know it's going to be good when you can smell it driving into the garage.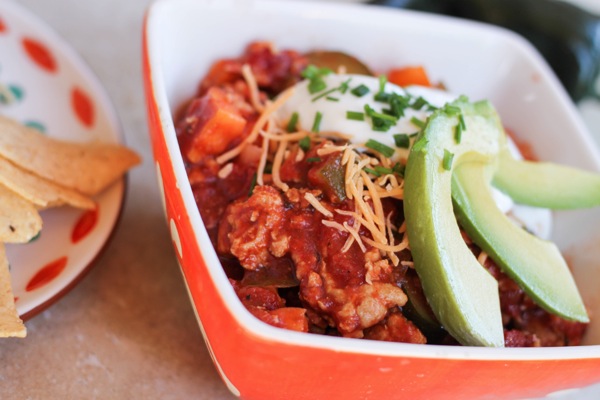 The version was one of those "throw everything in the slow cooker and pray it works" kinda party, and thankfully, it came out so well! Chili is a forgiving food as it is, but I especially loved the addition of sweet potato and zucchini in this one.
In the slow cooker:
-1 lb browned ground turkey meat (browned with worcestershire, garlic, salt and pepper), two sweet potatoes, two zucchini, one shallot, one can of fire-roasted tomatoes, one can of tomato paste, chili powder, smoked paprika, cumin, 2 bay leaves, and about 2 cups of water.
Cooked on low for about 4 hours and perfect with some Daiya, plain goat yogurt, avocado and chives.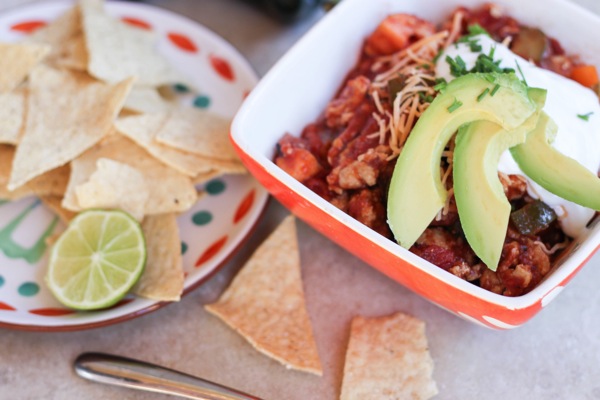 Comfort food at its best! Another fave recipe is this one.
Do you have a classic chili recipe? What's your favorite comfort food?
Hope you're having a great night!
xo