Hi friends! Happy Monday! Anything exciting going on this week? Anyone recovering from a weekend race? The Pilot ran 18 miles yesterday. 18!! That's 5 more than I will ever run, and I can say that with full confidence. Even though I have to admit I had a little bit of running jealousy, I'm still hanging in there with my running break. I'll also be calling a doc today to see if I can get the ol' knee checked out. The Pilot wanted me to thank you all for urging me to go since he's been doing that for a few weeks now.
Can't run, but I can row…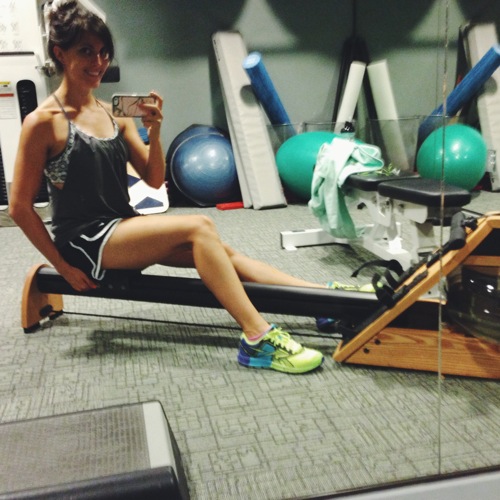 (The only thing worse than taking a gym selfie is someone seeing you do it. Thankfully, it didn't happen. Hashtag goober.)
I went to the gym after dinner to get in some HIIT and steady. I based this on a recent GPP workout:
3 minute rounds:
Minute 1: Row as hard as I can (usually 200-230m)
Minute 2: 5 burpees, then squat for the rest of the minute
Minute 3: Rest
I did 8 rounds and then followed it with 20 minutes of walking + my newest read, Lean In. I'm only 13% into the book and absolutely loving it so far.
And then I ate this awesome crumble in a jar: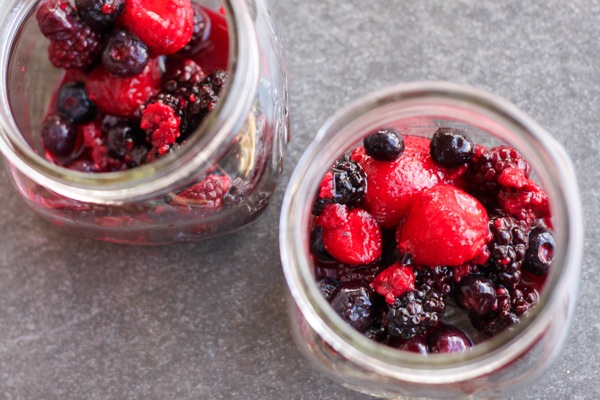 Everything is better in a jar:
That overpriced yet amazing LUSH lip scrub, smoothies, the green juice using all of our on-its-last-leg produce, and… any type of dessert. When you put dessert in a jar, you take something great and make it even more exciting. Kind of like Ryan Reynolds in a tuxedo.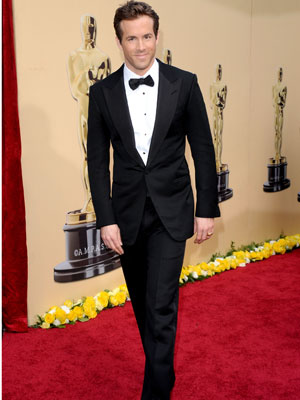 (Source)
You're welcome. ?
One of my favorite smoothie combos is peanut butter and jelly -berries and peanut butter!- and I thought it would translate well to a crumble version.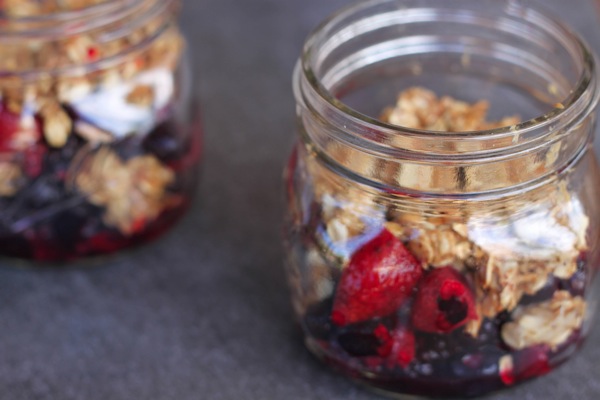 Also, I was also feeling like a sweet treat and knew the Pilot would be on board. I made crumbles for two and they turned out even better than expected. The only thing to take it over the top would have been some coconut milk ice cream but alas, we were out. Next time, next time.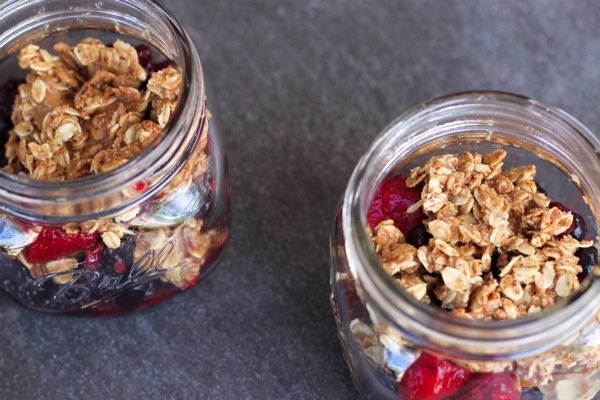 Not only are these crumbles made using whole ingredients, but the sugar content is extremely low. A little goes a long way! Hope you enjoy these little treats. Share one with your love or a friend… or pop it in the fridge to enjoy tomorrow.
Let me know if you give it a try!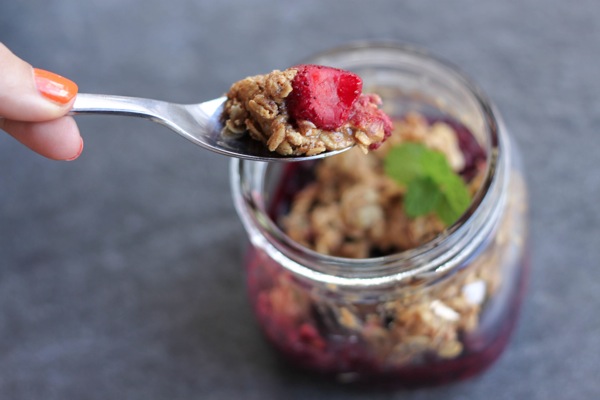 Print
Peanut butter and jelly crumble
A decadent treat using whole ingredients. To make a gluten-free version, just use gluten-free oats. Share with someone you love… or save the extra portion for yourself ?
Prep Time:

5

Cook Time:

25

Total Time:

30
Scale
Ingredients
For the crumble
1 cup

oats (can use gluten-free oats)

2 tablespoon

s almond flour

1/2 teaspoon

cinnamon

1 teaspoon

vanilla extract
pinch of sea salt

1 tablespoon

ghee or melted butter

2 tablespoon

s peanut butter (can use any nut butter you like)

2 teaspoon

s brown sugar
For the fruit layers
12 oz

of your favorite fresh or frozen (thawed and drained) berries/fruit
squeeze of lemon juice
generous pinch of sugar
Instructions
Preheat the oven to 350 degrees and rinse two 8-ounce glass jars. Set the jars aside.
In a medium bowl, combine your crumble ingredients.
In a separate bowl, add your berries, top with lemon juice, sugar and stir to combine.
Layer the fruit and crumble ingredients in the jars.
Bake for 25 minutes at 350 degrees, until golden and bubbly.
Top with ice cream if you'd like.
Enjoy!
Notes
No glass jars? No worries. Use a small baking dish or two ramekins.
xoxo
More of my favorite single-serve desserts:
Mug cake
Cheesecake for one
How is #knockoutnovember going?! Keep up the fabulous check-ins ?