Hi guys! How's your morning been?
A little later post today. I spent a lot of the am getting ready (aka cramming) for my first practice barre class at the studio where I'll be teaching. The good news is that we have freedom to design our routines, but we do a set order for each muscle groups and very specific stretching. I wanted to do a little mental run-through, so this morning I walked around the house plie-ing and cueing my face off.
Even though it's technically lunchtime for many of you, let's get back to breakfast for a second.
These pancakes.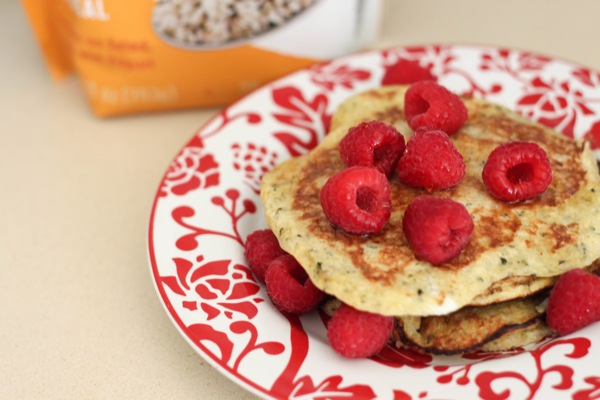 I tend to go the savory route for breakfast, but I've been switching it up lately with pancakes. I'm a huge fan of the banana-egg pancake (specifically Anne's variation) and decided to amp it up with these guys.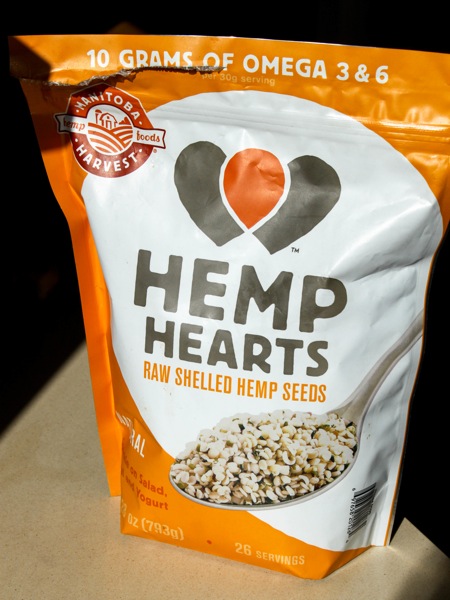 (PS you can get the giant bag for about $10 at Costco)
3 tablespoons of hemp seeds provides 10g of protein for 170 calories, plus they're a fantastic source of healthy fats. This recipe made 3 delicious protein pancakes without the use of any protein powder. With a drizzle of maple syrup, they were nutty, sweet, and very satisfying. 25g of protein, too! Let me know if you give them a try ?
Recipe:
-1 mashed banana
-2 eggs
-3 tablespoons hemp seeds
-splash of vanilla
-1/4 teaspoon cinammon
Mix well and cook in a skillet (greased with butter or coconut oil) on medium low until set (about 1-2 minutes). Flip and cook the other side for 30 seconds or so. This makes 3 pancakes.
If you don't mind a little protein powder, here's my favorite pancake recipe ever. The classic never dies.
When you follow a balanced diet, you will easily get enough protein in your everyday meals without the use of powders. However, they're a great supplement for baked goods or smoothies to boost the nutrition content. Some people can't stand the taste, and others (like me!) really enjoy it ? If you don't like the texture of protein powders, here are some great alternatives:
-Hemp seeds
-Almond meal
-Ground flax
-Eggs or egg whites
-Pureed legumes (like chickpeas or lentils)
How often do you use protein powder in your diet? Do you have a favorite brand? I've always loved Sun Warrior (the original vanilla) and also recently fell in love with the Jay Robb Vanilla Egg White protein. (Don't bake with it, though. Ever.)
Hope you enjoy the rest of your day!