How's your day been? I've got a delicious healthy weeknight dinner of you to add to your repertoire: quinoa chicken enchilada casserole! It sure is a good one to have planned for on days like today.
Wednesday is writing day, so I spent some quality time at the Love Starbucks.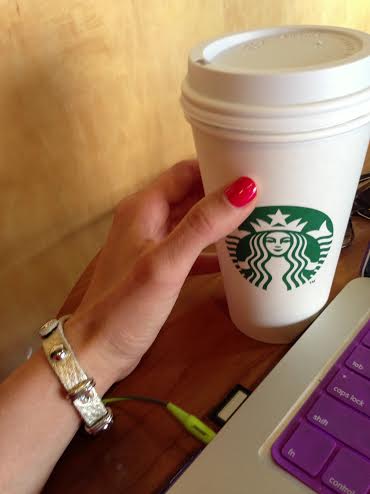 (Zen tea = my fave! I also love Refresh)
I came home to play with Livi, and while she went off to cook in her play kitchen, I decided to get some dinner together. After I teach Zumba, I'm beyond ready for a hearty dinner -and don't really have the energy to cook anything- so I knew it would be nice to have it already made and waiting.
The best component: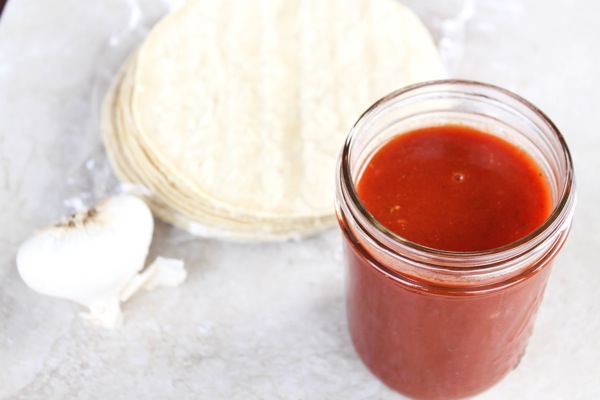 Homemade enchilada sauce. The canned stuff is totally fine (I love the El Pato brand), but there's really something special about homemade. Also, it's much easier to make than I'd originally anticipated. Give it a whirl if you haven't!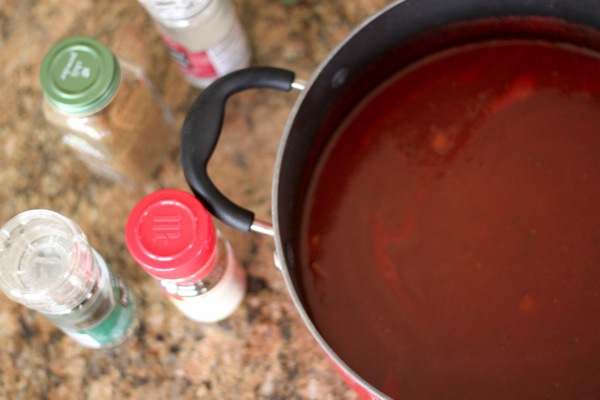 The entire time the sauce was simmering on the stove, Liv was saying, "It smells good! I wanna eat it!!"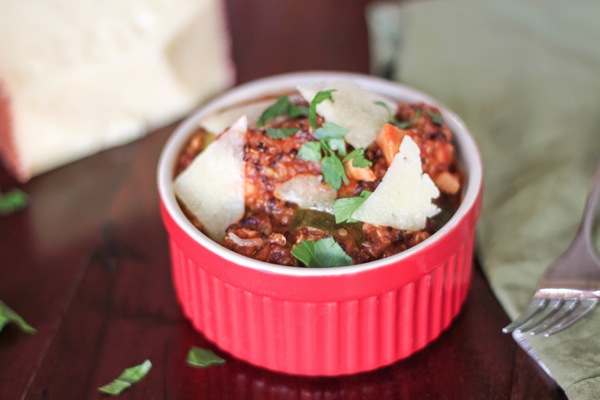 Me too, girlfriend. Me too.
For this meal, I combined all of the necessary dinner components: a lean protein, something green, and a grain/starch.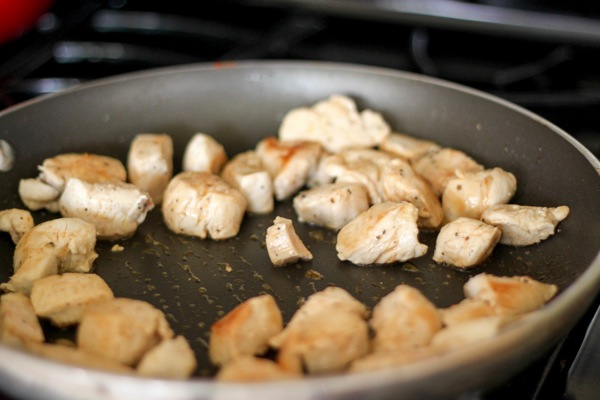 Quinoa, the Pilot's fave ?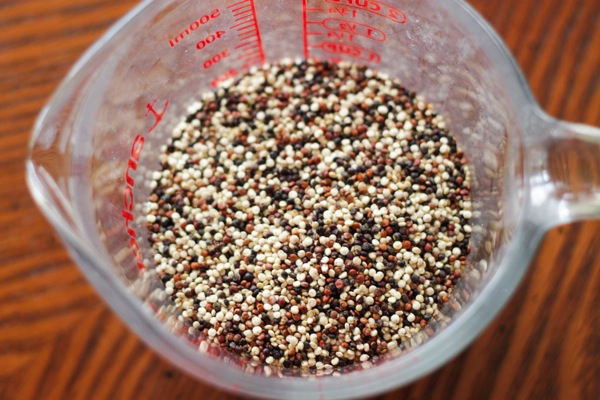 (Sorry, Pilot)
Along with some zucchini, homemade sauce and a hefty serving of grated Manchego on top.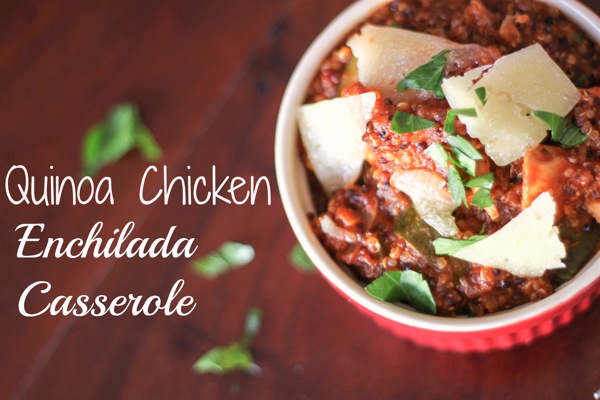 Out of control.
This would also be a great meal to take over to a family or to heat and enjoy throughout the week.
Hope you love it ?
Print
Quinoa Chicken Enchilada Casserole
A hearty dinner option that's easily made in advance! Prep everything to put into the oven before dinner, or make and freeze. High in protein, low fat and insanely delicious.
Prep Time:

15

Cook Time:

60

Total Time:

75
Scale
Ingredients
4 1/2 cup

s enchilada sauce (homemade or store-bought)

1

pound of chicken, chopped into large cubes

2

zucchini, diced

1 1/2 cup

s quinoa, rinsed
Instructions
1. Preheat the oven to 350. Spray a standard baking dish (9×13 works well) or casserole dish with nonstick spray or olive oil.
2. If you're making the enchilada sauce, begin the sauce and as it's simmering, brown the chicken in a separate pan for about 8 minutes, seasoned well with salt and pepper.
3. Add the chopped zucchini to the baking dish, along with the browned chicken, quinoa and enchilada sauce.
4. Cover and bake 45 minutes to one hour, until the quinoa is soft and fluffy.
5. Allow to stand for 10 minutes before serving. Top with plain yogurt, shredded cheese, avocado, a squeeze of lime juice, and/or chopped cilantro.
xoxo
Any favorite healthy casserole recipes? They're awesome for weeknight dinners, especially since you can easily prep everything in advance and just throw it in the oven ?