Hi friends! How's the morning going? I'm so glad it's almost the weekend, and can't believe Livi will be 5 on Sunday. Someone hold me.
Today, I'm so excited I get to share a recipe from a new ebook, Real Food Slow Cooker Recipes, written by my foodie blogger friend, Arsy Vartanian from Rubies & Radishes. Arsy and I first met through the Beautycounter world, and have become friends this past year. I love keeping up with everything she's up to, and was so excited to hear about her new ebook. You really can't beat a nutritious, delicious meal that only requires minimal prep. A few minutes chopping, sautéing, or blending, throw it in a slow cooker and get on with your day – dinner's ready when you are!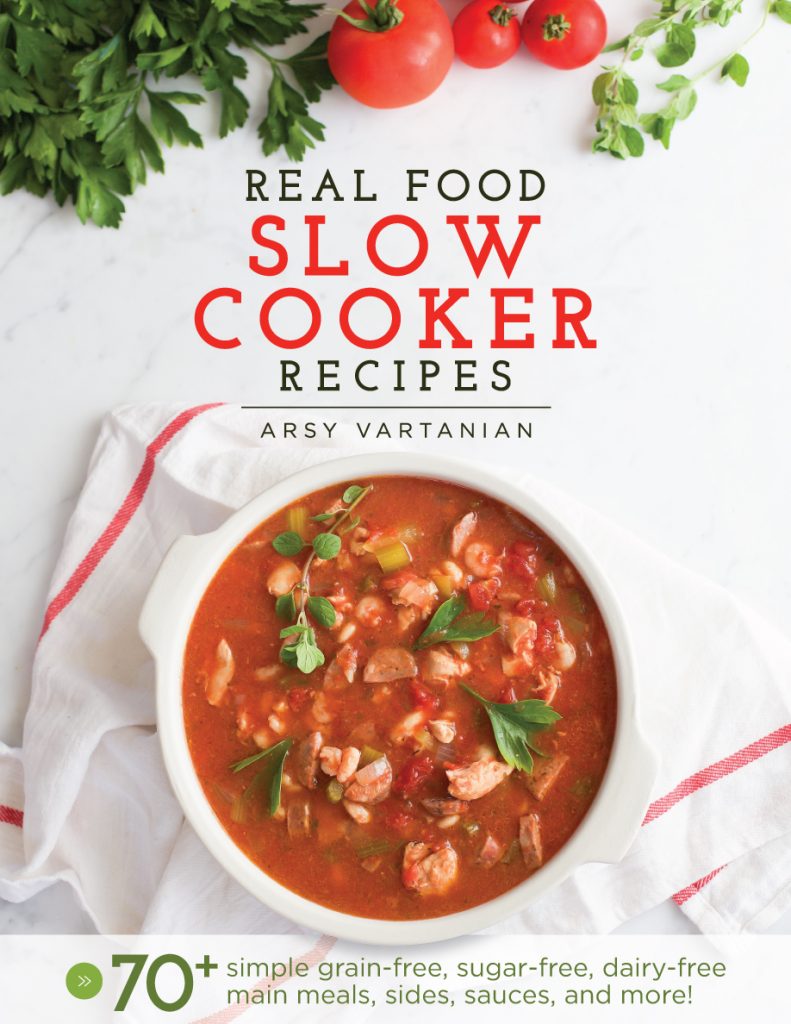 Not only are all of Arsy's dishes delicious, but each of the 70+ recipes included in the ebook are strictly Paleo — no grains, dairy, sugar, natural sweeteners, legumes or alcohol. Just nutrient-dense flavor in every comforting bite. I've mentioned before that I've really cleaned up my eating, no needless to say, all of these recipes are speaking my language.
There's such a great variety of recipes in Real Food Slow Cooker Recipes – it'll work for whatever you happen to have in your fridge. The recipe I'm sharing with you today is one that really popped out to me: Turkey Barbacoa. This easy recipe takes just a few minutes to throw together before it hits the slow cooker, and it makes the house smell amazing.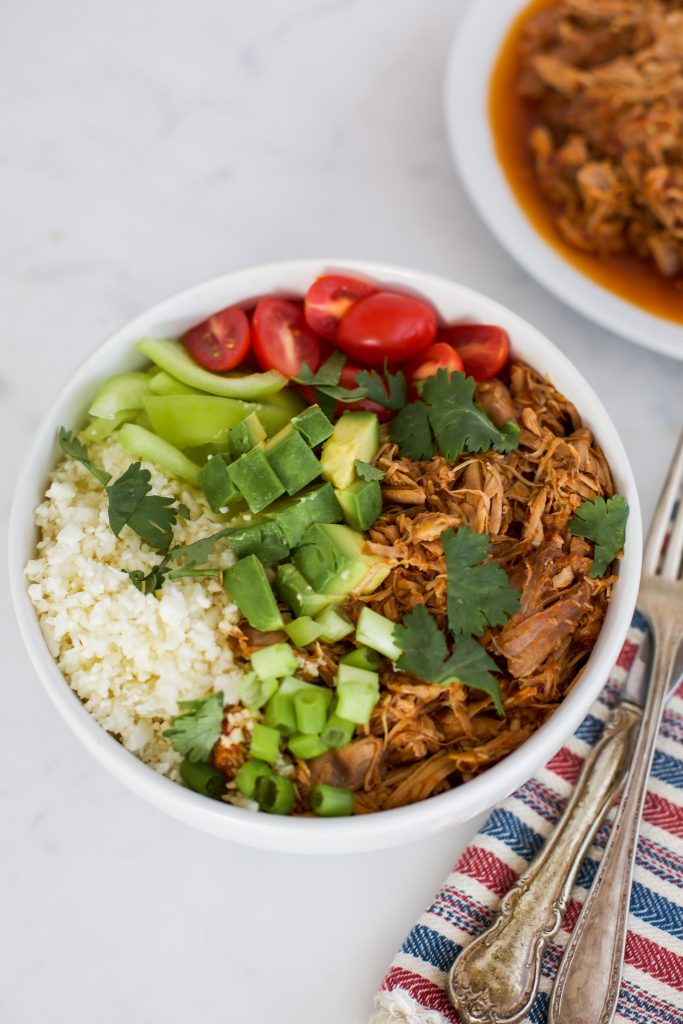 Print
Turkey Barbacoa
Scale
Ingredients
2 tablespoon

s sesame seeds

1

18-ounce jar plum tomatoes

6

cloves garlic, minced

1

large onion, chopped

1 tablespoon

sea salt

1

?2 cup chicken broth

1 teaspoon

cumin

6

ancho chilies, seeds removed OR 4 dried pasilla and 4 guajillo peppers, stem and partial seeds removed

4

turkey drumsticks OR 2 turkey drumsticks and 2 turkey thighs
Instructions
Toast sesame seeds in a pan over medium heat for 3 to 5 minutes.
Place seeds in a food processor. Heat up pan to medium-high heat and add tomatoes, garlic, onion and salt.
Cook, stirring occasionally for 5 minutes.
Transfer this mix to the food processor. Add the chicken broth and cumin.
After the peppers are seeded, place in food processor and blend until it becomes a sauce.
Place turkey in a slow cooker and pour the sauce over it. Cook on low for 6 hours. Remove turkey from the sauce and place in a separate bowl.
Shred turkey in a separate plate/bowl and not over the sauce to avoid small bones falling in. Once done, transfer to the sauce and mix. Cook in saucepan to thicken.
Please let me know if you give it a try!
More good news: Fitnessista readers get 30% off Real Food Slow Cooker Recipes! Just use the code FITNESSISTA30 at checkout!