Hi! How's your day going so far? I have a healthy avocado chicken salad for you below!
I'm so happy you liked the Fit Tuesday workout! We haven't succeeded in making our Mardi Gras cookies (we went to the store for sprinkles and they had every color except purple, yellow and green!), but maybe we'll find a King Cake before the day is over. Is it weird that I totally love the fact that there's a plastic baby or trinket inside? Equally creepy, hilarious, and awesome at the same time.
This morning, Livi and I went to storytime at the library after our sprinkles mission, and then to look for a winter coat. Word on the street is that it's kind of cold in NYC. I might die. (Actually I won't because it's my second favorite place in the world, behind Positano, and I'll just be so stoked to be there.) If you see me walking out and about, chances are that I'll look like this: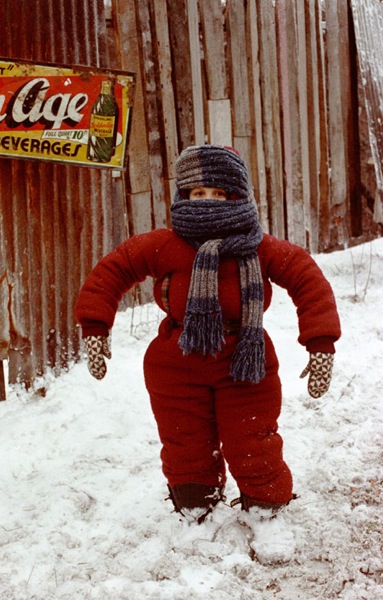 Source
We had smoothies and some Pirate's Booty (aka cheese-flavored air) at the mall, but were ready for a more hearty snack when we got home.
Avocado Chicken Salad
The star of the show: avocado chicken salad.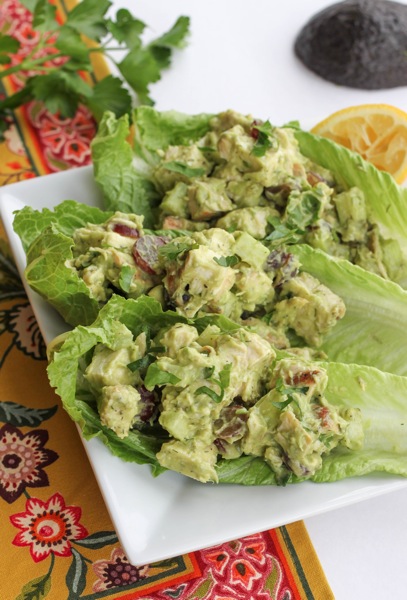 I had a crazy hankering for chicken salad, and since we were out of yogurt (my usual chicken salad base), I thought an avocado would be a perfect replacement. It gave the salad a glorious creamy texture + a boost of nutrients. For texture, I also added some sliced grapes, celery, and fresh parsley.

The chicken was plain grilled chicken that the Pilot made as part of our meal prep: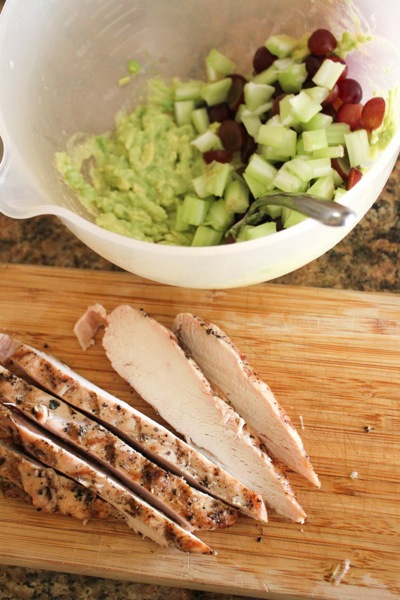 Took less than 10 minutes to put together, and it was absolutely delicious. This hearty and healthy filling would also be wonderful on favorite bread, on chopped greens with dressing, stuffed into a bell pepper or in a wrap. Let me know if you give it a try ? Veggie friends: I think it would be equally delicious with firm cubed tofu.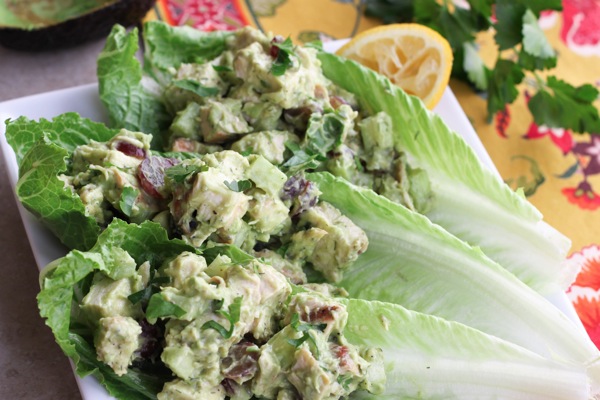 Print
Avocado Chicken Salad
A decadent yet healthy twist on the classic chicken salad! Enjoy atop salad greens or as a sandwich or wrap filling.
Prep Time:

10

Total Time:

10
Scale
Ingredients
1

avocado
Juice of

1/2

lemon

1/4 cup

milk of choice

1 1/2

cooked chicken breast, cubed

1/2 cup

red grapes, sliced

1

scallion, chopped (optional)

1 tablespoon

chopped fresh parsley

1/2 teaspoon

dried dill

1/4 teaspoon

garlic powder
Salt and pepper to taste
Instructions
In a large bowl, mash the avocado with a fork. Stir in the milk and lemon juice.
Add the chicken, grapes, scallion, parsley and seasonings.
Stir to combine. Taste and adjust flavors as necessary.
Enjoy!
What'd you have for lunch today? And quick and delicious lunch combos lately?
See ya later <3