This morning, I have new recipe for you, courtesy of my Uncle E. He has shared quite a few of his mouthwatering recipes with the blog world before, including this black bean soup idea, this lavender-honey salmon, the vegan soba noodle sushi, and his best ever pasta salad (<— It's still one of my top-viewed posts, years later.)
Last time we hung out, I joked that I needed to have voice memo running on my phone. Within a 5-minute conversation, he'd taught me how to make the perfect chocolate mousse, how to plate a filet of fish, and the seasoning for the best steak. I'm talking to him and I'm like, "Wait, I need to write this down." Hahah. He has SO much knowledge to share, and I can always count on him to blow my mind with his culinary creations. He just took over as the Executive Chef at Reforma in Tucson if you're local and want to stop by. PS they freshly make all of their chips and tortillas, from corn, every.single.day.
When we enjoyed an impromptu dinner at their house, and of course, everything was ridiculously delicious. It was kind of silly, really. We chatted and ate dinner, and I fangirled over the best salad I've had in a long time.
A nice surprise?
No lettuce.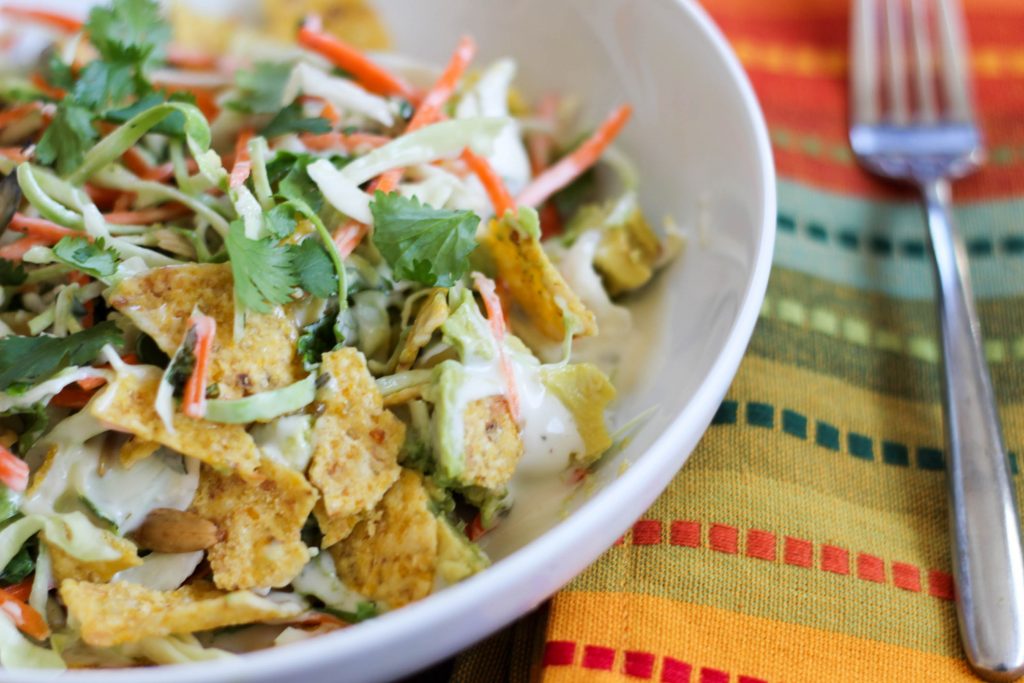 Also, the toppings are a balanced ratio, so in every bite, you'll have crisp cabbage, shredded carrots, fresh herbs, a zing of lime, creamy avocado, salted tortilla chips, and a smooth, spicy dressing.
It's everything you could wish for, really.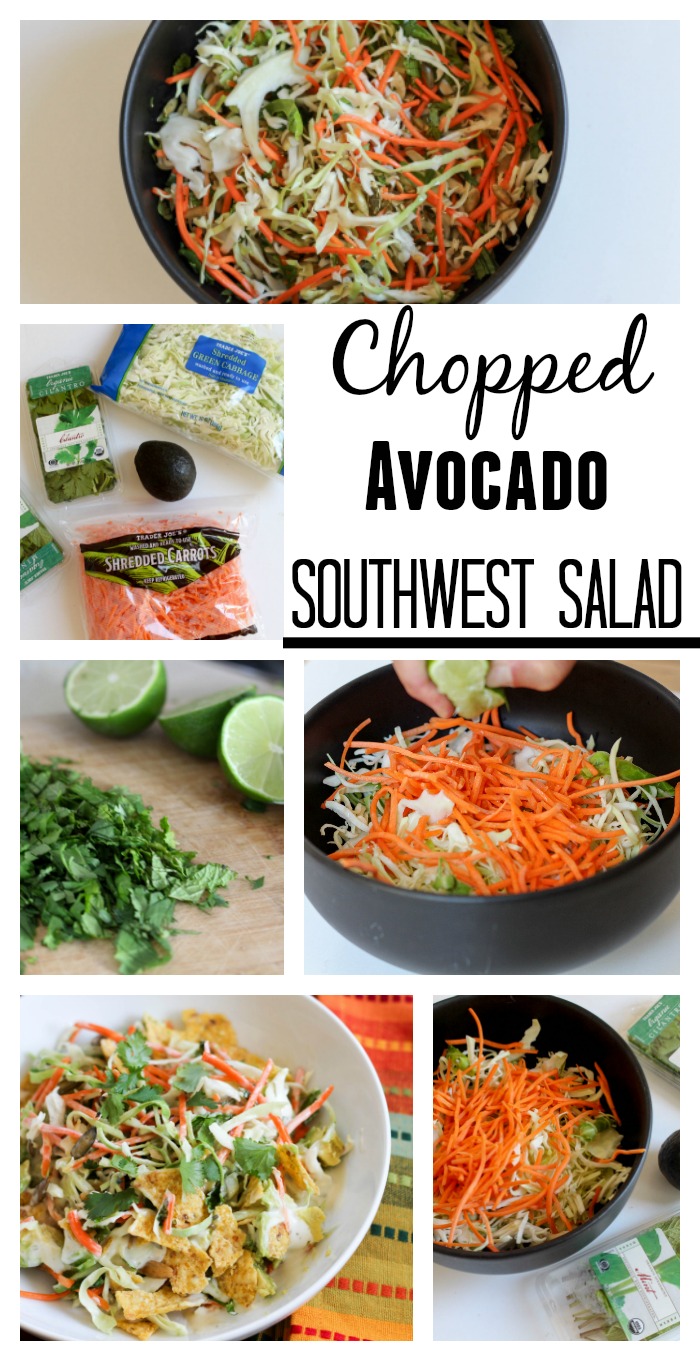 I thought I'd share it since we're celebrating A Salad A Day in May, and it's a fun way to switch up the ol' salad rotation. Sometimes with restaurant salads, I end up disappointed because I feel like I could make something SO much better at home. (Also, I hate paying $13 for a bag of lettuce + paltry toppings.) This salad is a prime example of something that crushes the usual restaurant salad fare.
Here's the recipe if you'd like to give it a try!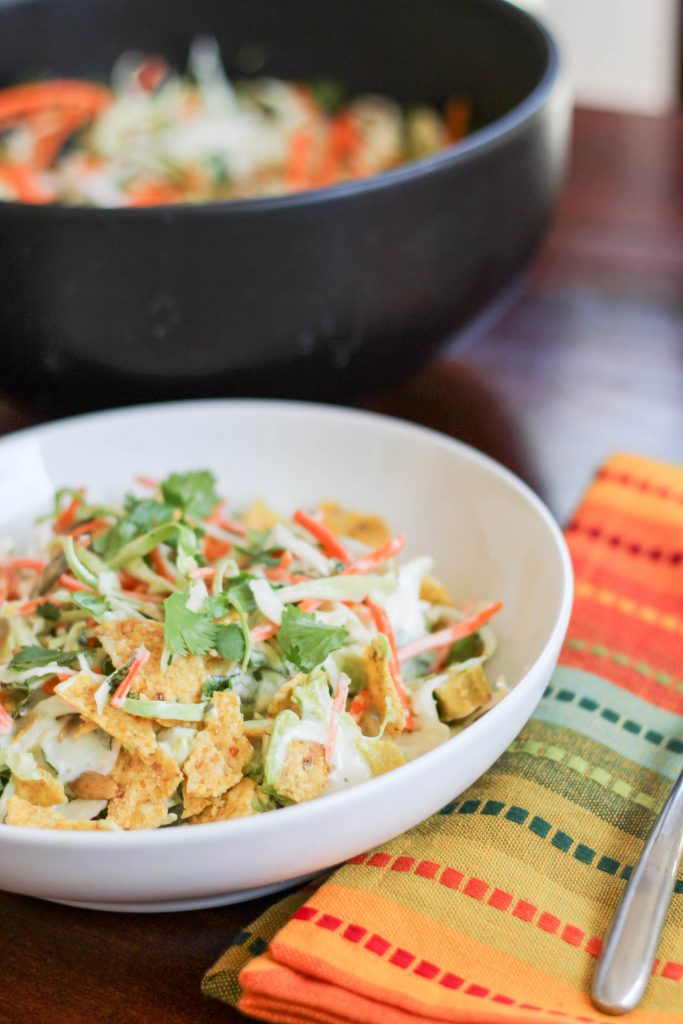 Print
Chopped Southwest Salad
Scale
Ingredients
8 oz

shredded cabbage

2

–

3

oz shredded carrots

2

heaping tablespoons each chopped cilantro and mint
Juice of

1

lime

3

–

4

chopped avocadoes

2 cup

s-ish tortilla strips or crunched tortilla chips
your favorite Ranch or Chipotle Ranch dressing
Instructions
In a large bowl, combine the cabbage, carrots, herbs, lime juice season well with salt and pepper.
If serving immediately, add the avocado, more lime, the tortilla chips and toss with Ranch.
If using for meal prep, keep the avocado, dressing and tortilla chips out of the mixture until ready to serve. The slaw and herbs alone will last a couple of days in the fridge!
Try any unique salad combos lately?
See ya later on the Family page with my 6-month PDB update.