Hi friends! Hope your weekend is off to a wonderful start.
This afternoon, I have a delicious dessert combo to share + an awesome giveaway from my friends at Fair Trade. Once again, they're hosting a virtual Mother's Day brunch, and asked us to create a recipe using fair trade ingredients. The first things that came to my mind? Chocolate, coffee, and bananas.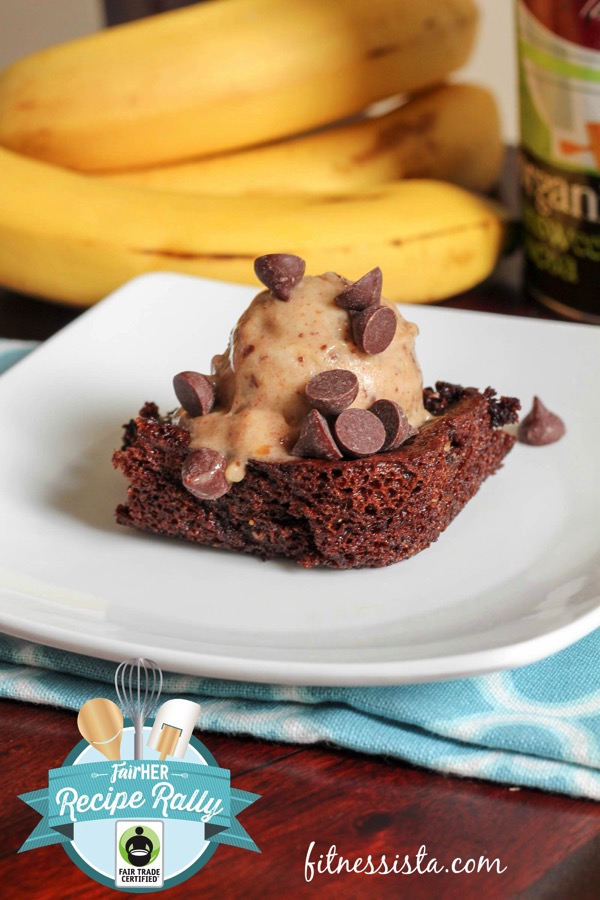 Don't get me wrong: I LIVE for egg dishes at brunch. It's one of my favorite foods ever, and this is the recipe I submitted last year. As much as I go crazy for egg dishes, especially topped with a ton of salsa, dessert is #2. If I could have eggs and chocolate all day (ok, and wine), that would be a dream come true.
But for today, let's have dessert first.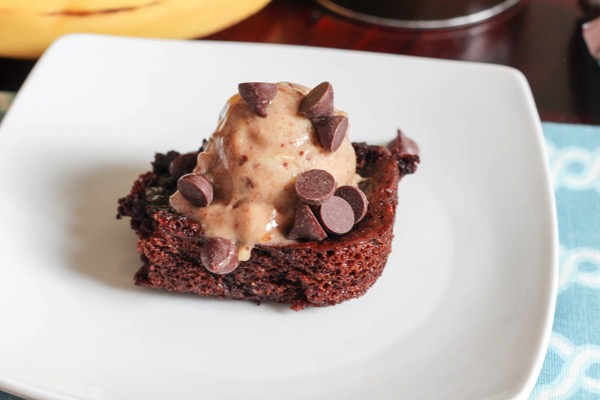 I wanted to create something on the healthier side that tastes like a decadent treat. It feels indulgent, but this dessert is packed with healthy fat from almond butter, protein from fresh eggs, and a deep cocoa flavor. The banana ice cream tastes wonderful with the rich almond butter brownie,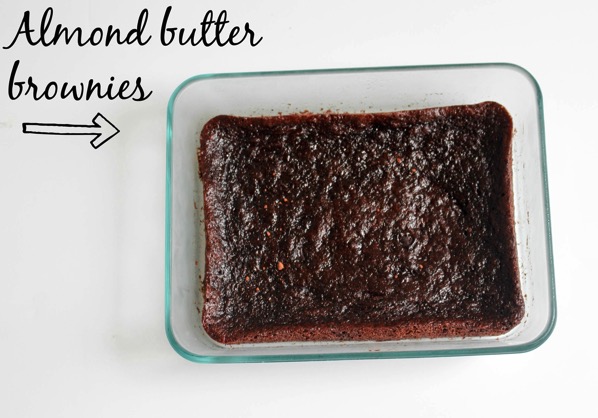 and to finish it off, sprinkle with your favorite crumbled candy or chocolate chips.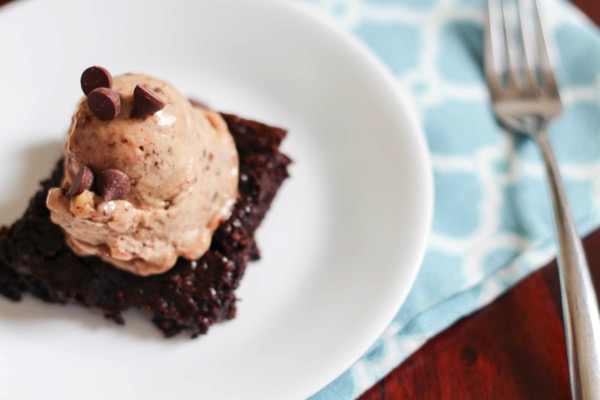 Here's the recipe if you'd like to give it a try! (* = ingredients you can find that are Fair Trade)
-1 batch of almond butter brownies, using almond butter*, cocoa powder* and espresso powder*
-3-4 frozen bananas*
-1/2 tablespoon cinnamon*
-1/4 cup of your favorite chocolate candy. I used Marich Salted Caramels*
1. In a food processor, process the bananas, cinnamon and chocolate candy until a smooth "ice cream" forms.
2. Top the brownies with the ice cream, and sprinkle with extra candy or chocolate chips.
3. Serve and enjoy!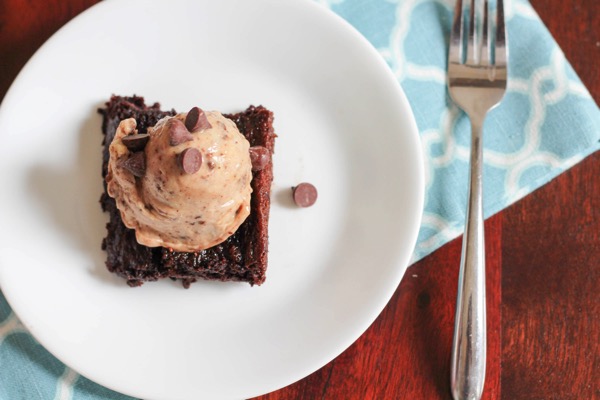 If you're interested in learning more about the Fair Trade mission, here's what it's all about:
-Fair Trade seeks to empower family farmers all over the world. Funds are used in a democratic basis (so each community determines how to allocate the funds) to improve farmers' quality of life. Here are some of the benefits:
Farmers learn and implement sustainable farming practices
Workers are fairly compensated, and able to work in safe conditions
Women are guaranteed health care, rights, and freedom from harassment
Revenues are set aside to build schools and help maintain enrollment
Farmers are given market-based tools to lift themselves out of poverty and
workers and their families gain access to health care, medicine and proper nutrition.
As much as I admire their mission, I especially love that they support and empower women in the farming industry.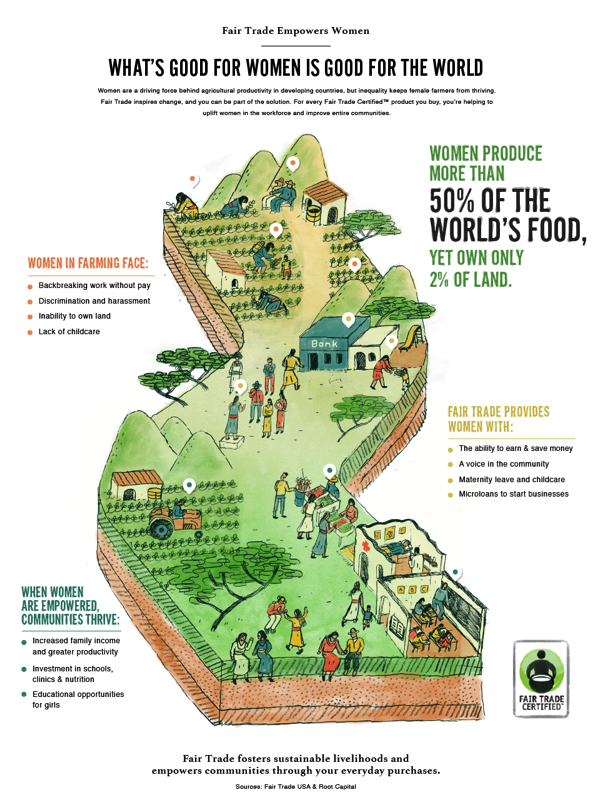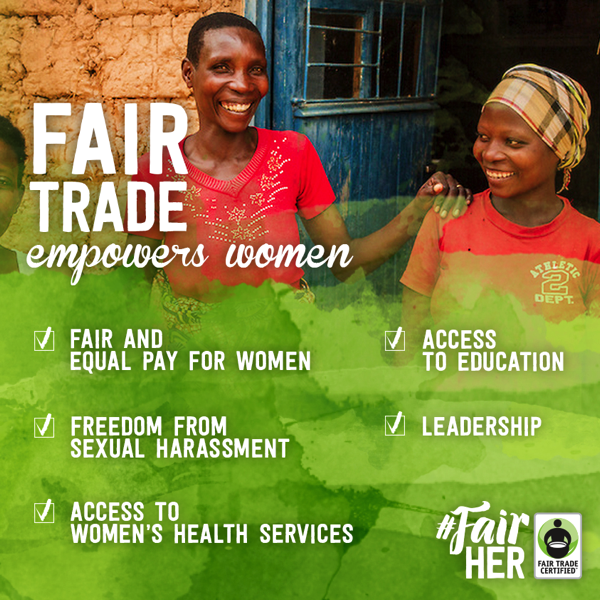 Once again, they paired me up with an inspirational farmer to learn more about her story.
This is Isabel Uriarte Latorre, 58, from Cajamarce.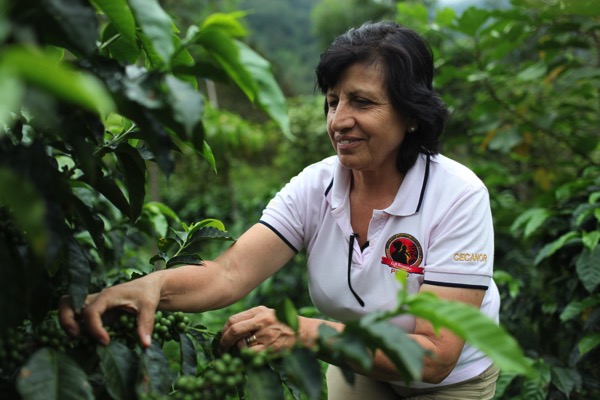 Isabel is CECANOR's Finance and Commerce Manager, and checks the coffee plants of a local Agua Azul member. Isabel has been involved in social justice movements in her native Peru since the 1970s, having been part of a student movement and later numerous labor unions. She is one of the founders of CECANOR and developed the revolutionary Cafe Femenino, a select brand of coffee made only by women.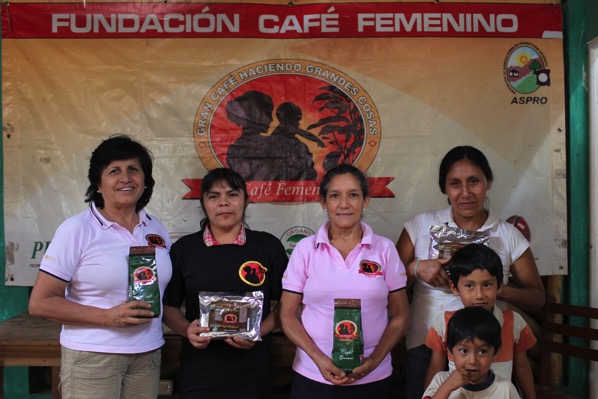 She states: "The purpose of Cafe Femenino is to make visible the contribution women make not only to the household economy, but the community and to the umbrella organization CECANOR." Through Isabel's leadership, CECANOR has developed wonderful assistance programs. Health, education and tech assistance projects all benefit the female farmers and their families through introducing new farming techniques, providing health screenings, sex-education campaigns in rural schools, and improving the productivity of credit programs.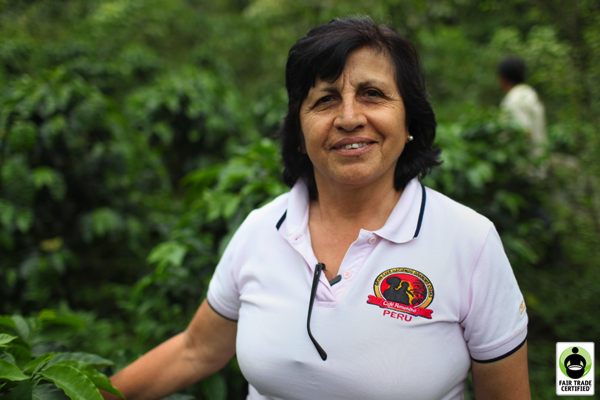 When asked about the advantages of being certified by Fair Trade, Isabel explains: "The certification and subsequent prize money is vital for our success. It allows us to provide rural coffee growers a steady price that sets a solid base for economic budgeting both at the family and community levels. In addition, positive results turn into incentives for the growers to produce higher quality coffee, and many are also seeing the positive aspects of organic farming – economically and health wise." Cafe Femenino currently has 645 producers.
You can read more about her incredible story here and the Fair Trade FairHer campaign, celebrating the women of fair trade.
And now, it's giveaway time!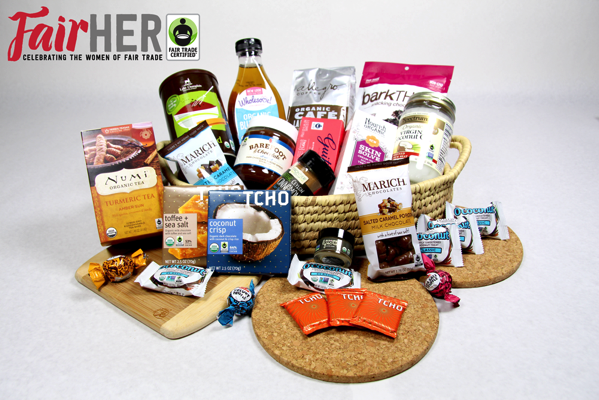 One lucky winner will receive the same goodie package they sent me with treats from all of these companies:
Wholesome
Allegro coffee
BarkTHINS
Lake Champlain chocolates
Nutiva
Numi Organic tea
Guittard Chocolate Company
Frontier Natural chocolates co-op
Marich chocolates
Barefoot & Chocolate (this tastes like frosting in a jar…)
Alter Ego (my fave truffles)
Nourish Organic (this lotion is my newest obsession)
Eco Lips
Spectrum Natural
TCHO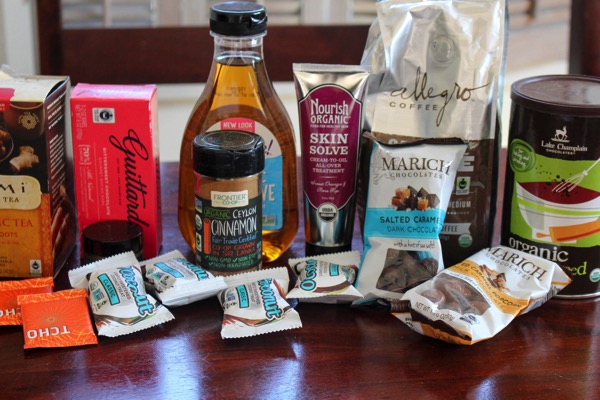 The lucky winner will be chosen Monday night at midnight EST and announced in Tuesday's morning post.
Emter here:
a Rafflecopter giveaway
Ready, set, go!
I was not compensated to write this post, but I received a giant box of goodies that we've been enjoying quite a bit. ? I'm always thrilled to spread the word about the Fair Trade mission.