= Random dinner inspiration that turned out quite well ?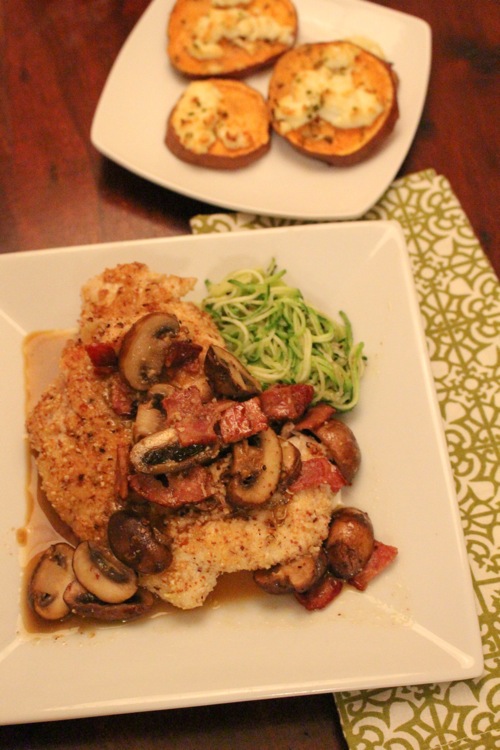 I haven't been feeling super inspired in the kitchen lately. I've been begging my brother to post some recipes on their blog -they're doing the Whole 30 right now and have been making some delicious and healthy creations- and feel on and off about cooking. I talked to my mom about it and she said, "Sometimes you just get sick of your own cooking." THAT'S EXACTLY IT. When the Pilot makes food… or a restaurant makes the food… it tastes so good to me right now.
Anyway, I suddenly had my cooking pants on last night! I got home from BODYPUMP, looked in the fridge, and saw the mushrooms and chicken that were originally destined for shish kebobs and thought: "Chicken marsala." (Side note: my uncle E the cheffer makes chicken marsala so good it will bring tears to your eyes.)
We didn't have any marsala on hand, but I like to use balsamic and chicken stock to deglaze the pan. With some zucchini noodles and some old-school sweet potato goat cheese rounds, it was an awesome meal.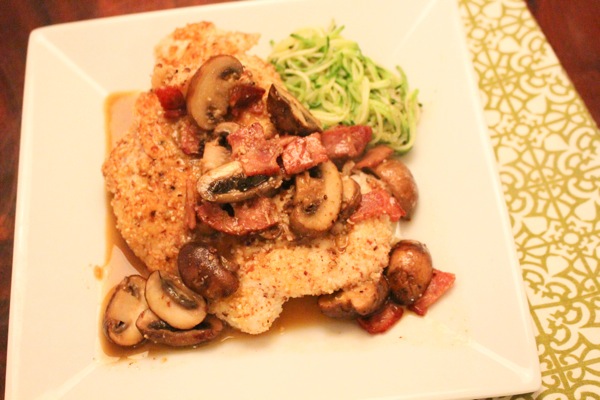 (Sorry for the weird lighting! One day I will figure out white balance on my camera… *monkey covering face emoji*)
Here's what I did for the chicken:
-Placed two chicken breasts in a Ziploc bag, and used a hammer to flatten them out to about 3/4 inch thickness
-Seasoned them with salt and pepper, and then coated with a mixture of almond meal, salt, pepper and garlic powder
-I added some olive oil to the pan and cooked the chicken for 5 minutes on each side, before transferring to a plate
-In the same pan, I added 2 pieces of chopped turkey bacon, a container's worth of washed and sliced baby bella mushrooms and cooked for about 5 minutes before seasoning well with salt and pepper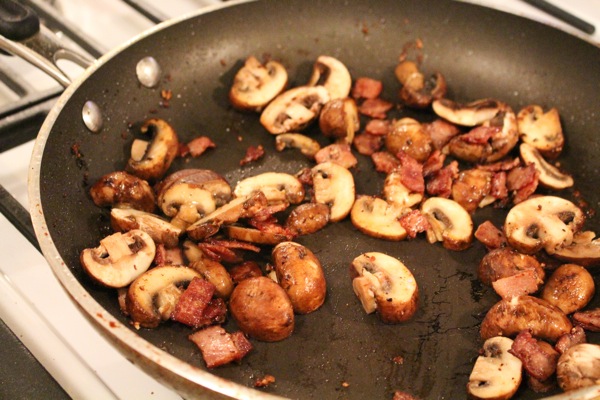 -Next, I deglazed the pan with a drizzle of balsamic vinegar and about 1/2 cup of chicken stock
-Stirred in about a tablespoon of butter and added the chicken back in to warm through for a minute or so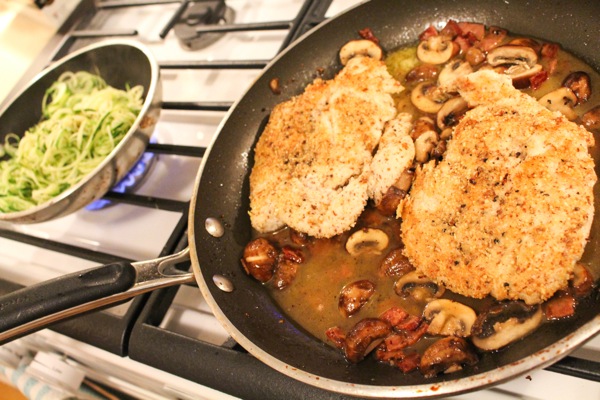 For the zucchini noodles, I spiralized them and quickly sautéed while the chicken was cooking: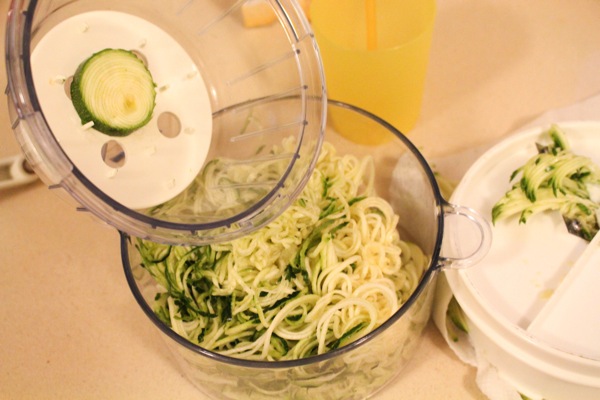 Such a delicious and simple meal!
Yesterday was also Livi's half birthday!! After dinner, we sang "Happy Half-Birthday" and let her blow out some candles. ? She had the sweetest most surprised smile on her face.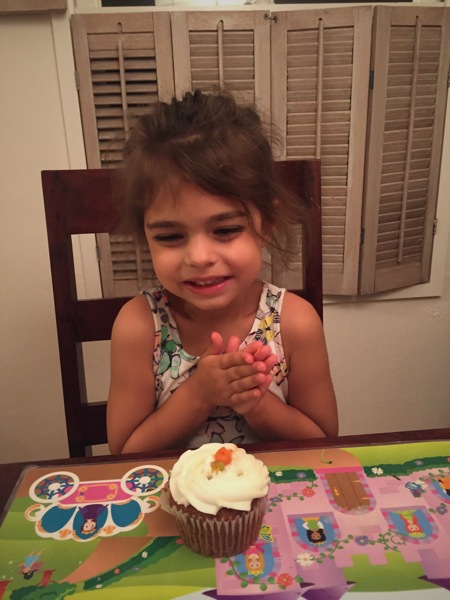 We love celebrating her half birthday, and also use it as a chance to focus on giving instead of receiving, so we do a major toy purge. We'll be donating a lot of items this weekend, and also have a celebration with friends (a low-key BBQ with a jumping castle) to celebrate.
This morning, I took an awesome spin class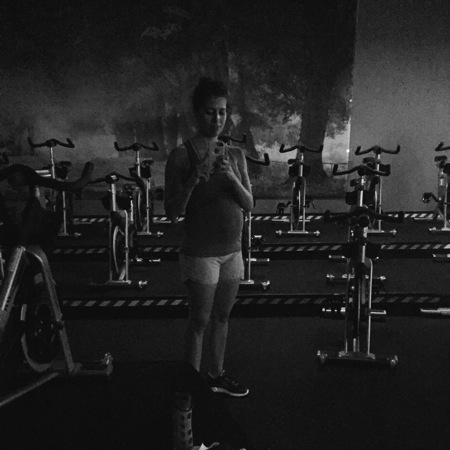 (pic after teaching with the bump on Monday)
and put together some snacks to take to Whitney; she had her baby this past weekend!! I got to meet him today, and he's absolutely squishy and adorable and perfect.
Lactation cookies: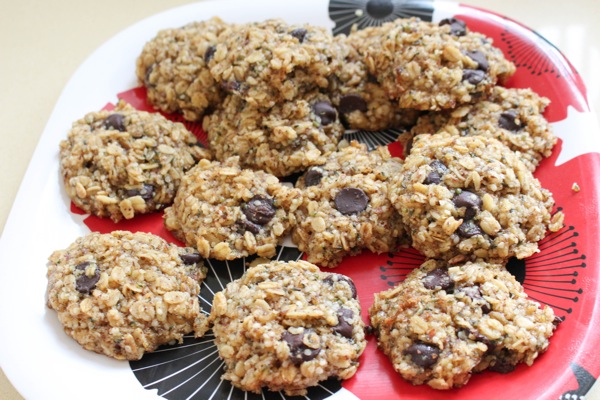 Paleo bread: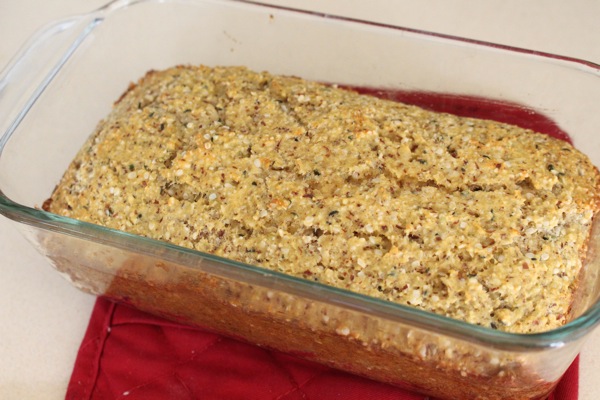 (I've been adding hemp seeds lately and it gives it a great texture)
and some other quick snacks like chocolate, turkey jerky, seaweed snacks and Mother's Milk tea.
For now, I'm chilling around here and going to start tackling photo project during naptime. Hope you have a wonderful night and I'll see you in the morning! <3
Recipe swap! Leave a healthy recipe that you're loving in the comments section if you'd like! We can get some ideas from each other.
Tips for your next set of squats: as you rise from the squat, think about really pressing the floor away from you. This well help to fully engage your legs. Make sure to keep your chest lifted, core tight and weight in your heels. A barre squat burner for ya is here and 25 ways to squat.