Hi friends! How's the day going so far? So happy you liked the playlist! Lots of good stuff on there. ? New post up on the Family page if you'd like to check it out.
It was a lovely day for barre,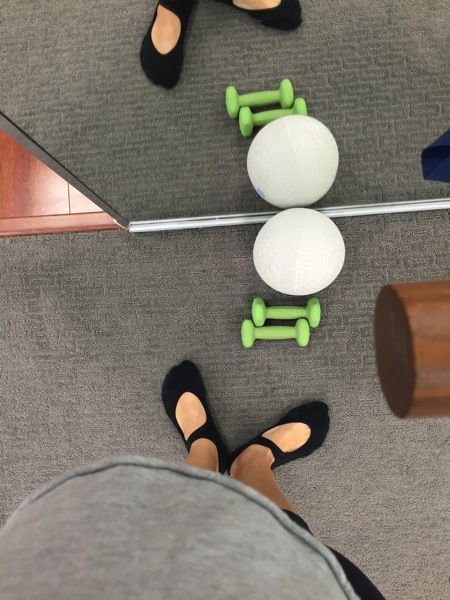 (when your socks are kind of crooked but fixing them = bending over. haha)
a green juice from the Mad Beet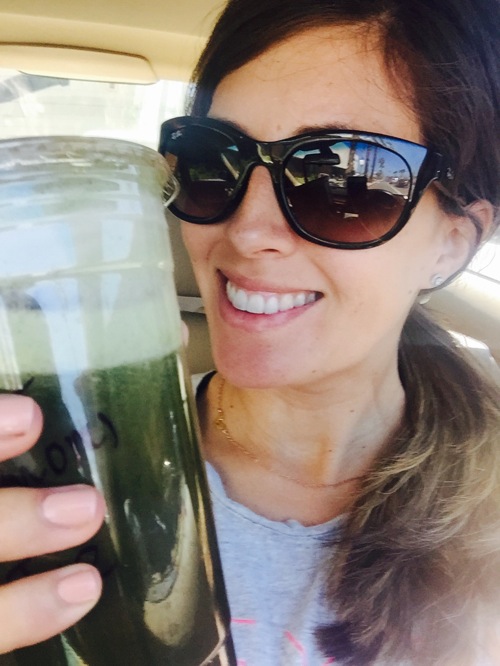 (Public Lemony, which had lemon, apple, ginger, spinach, celery and cucumber)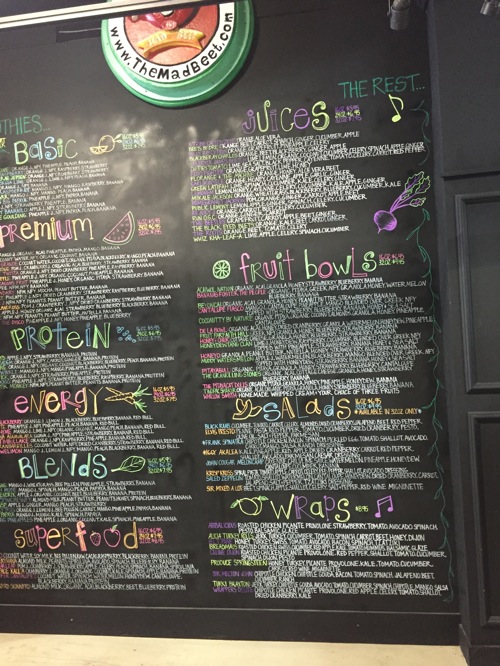 and a much-needed trip to the chiropractor. My hips are feeling amaaaazing right now. (<—reminds me of this)
Before my appointment, I wandered into this cute shop in PB. I could have spent hours in there and can't wait to go back! It was filled to the brim with decor, jewelry, clothing, art and beachy trinkets. I'll definitely be back in there wandering around. (I wish I could remember the name of it but it was on Garnet just a few shops down from Mad Beet. Something warehouse.)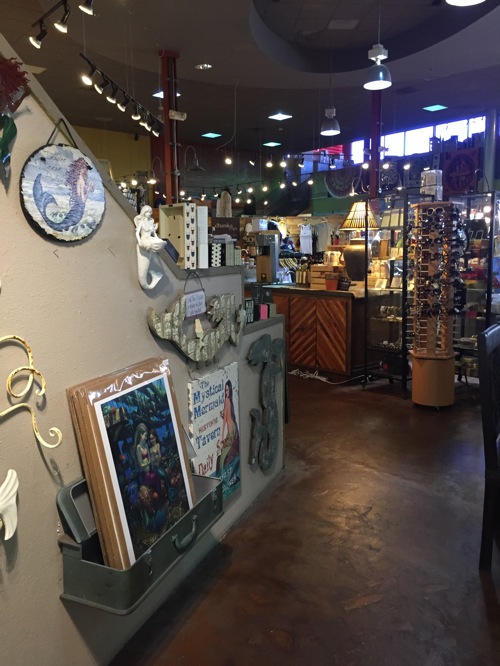 Today I have an AWESOME recipe to share with you! Like I mentioned before, I'm making a conscious effort to cook more at home, especially since my appetite has been off. I've found that simple throw-together type recipes seem to work well, and some of the results have been surprising. I thought a turkey and shrimp jambalaya would be a good dinner option, and it turned out way better than I expected. Liv absolutely loved it, too, so I'll call it a dinner win.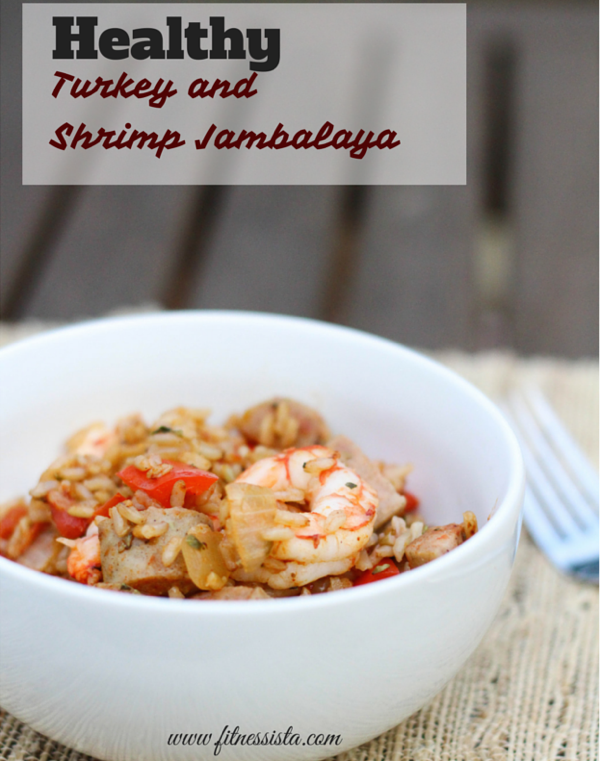 Here's the recipe if you'd like to give it a whirl.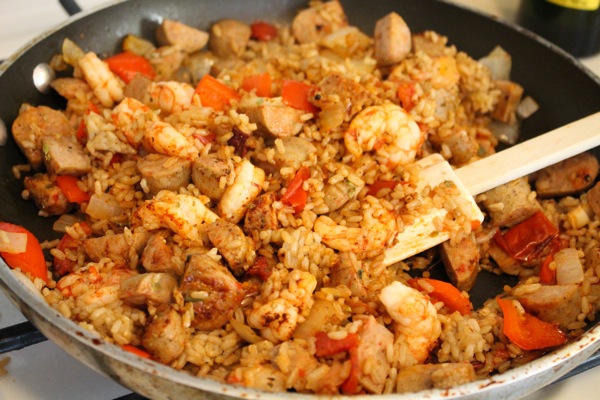 Print
Healthy turkey and shrimp jambalaya
A savory and protein-packed dinner option, which is a breeze to cool together in one pan.
Prep Time:

10

Cook Time:

15

Total Time:

25

Yield:

6

1

x
Scale
Ingredients
1/2

sweet onion

3

tomatoes, chopped

3

cloves of garlic

1

red bell pepper, diced

12 oz

turkey sausage, chopped

10.5 oz

cooked brown rice (I used the 60-second pack from Trader Joe's)

8 oz

uncooked shrimp (defrosted if needed)

1/4 teaspoon

garlic powder

1/2 teaspoon

oregano

1/2 teaspoon

smoked paprika

1/8 teaspoon

cayenne
salt and pepper to taste
Instructions
1. In a large skillet, heat some olive oil to medium heat and add the onion, garlic, bell pepper, tomatoes and turkey sausage. Season well with salt and pepper. Stir often and cook until the turkey sausage is browned, about 7 minutes.
2. Stir in the rice and mix well.
3. Next, add the shrimp and seasonings. Cook the shrimp for 1-2 minutes per side until opaque.
4. Add salt and pepper as needed.
Notes
We enjoyed ours with a side of red beans and a fresh green salad!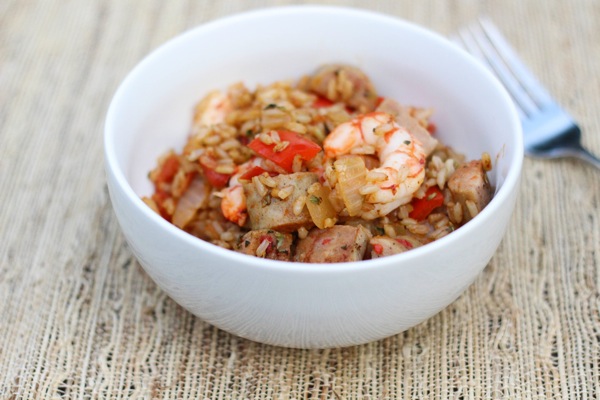 PS. Does jambalaya make anyone else think of Mrs. Doubtfire? ?