I think we're doing pretty well at checking things off the summer bucket list. Prepping healthy meals in advance makes it easy to keep healthy habits even while enjoying all the summer fun. Today I've got an easy way to prep salads for the week: salad in a jar. I'll show you just how to do it below, but first here's a few pics from one of those summer bucket list items I mentioned.
Outdoor concert?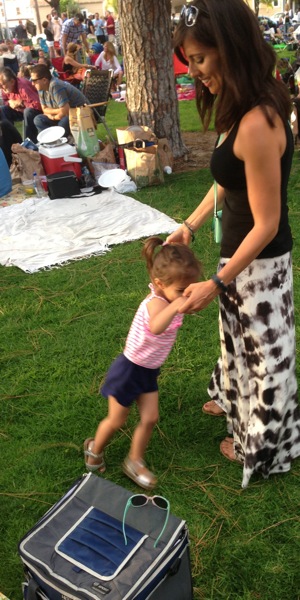 Done, and I hope we can go to another one soon!!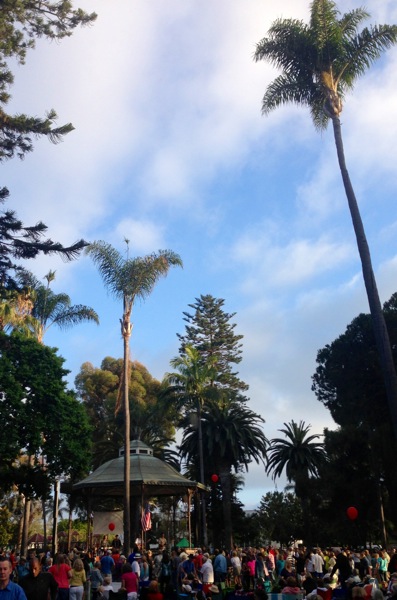 We met up with some friends on Coronado to enjoy the summer free concert in the park series. From what I've heard, the bands vary in the enjoyment department, but last night they had an Eagles cover band. A little secret: I LOVE me some Eagles. It screams summer and reminds me of when we'd go to the lake when I was a kiddo and my parents would blast "Hotel California" on their boat. It was a lot of fun hanging out on picnic blankets with our friends, drinking raspberry mojitos (yessssss), listening to the music, and dancing with Livi.
Today, I joined in the Summer Shape Up fun by doing the workout in our garage, and planned some eats for the week.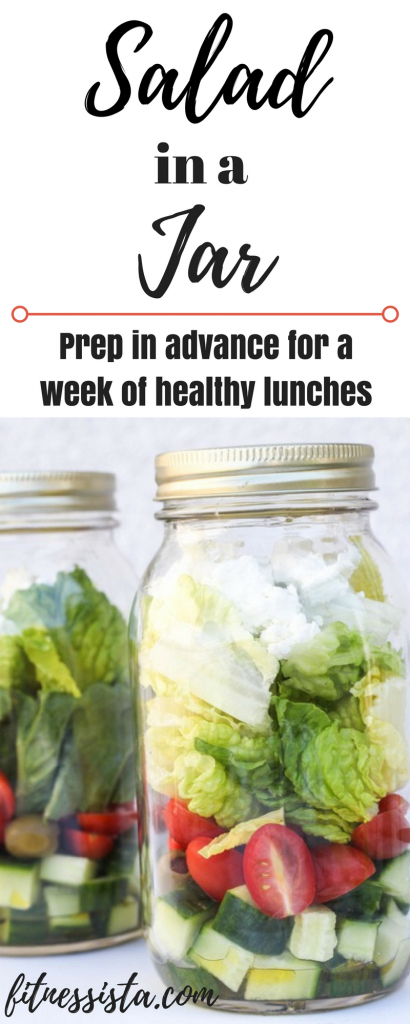 The Pilot grills chicken to enjoy on salads and wraps, and I eat at least two eggs a day, so protein is usually bueno, but I've been slacking on produce lately. I think it tends to happen when I come back from vacation. The Stitch Fix trip was out of the ordinary -they hooked us up with amazing healthy snacks and I enjoyed quite a few glorious salads- but I realized it's been a couple of days since I've had anything green ?
I decided to put together some salads in jars, so I can easily shake and enjoy for quick lunch accompaniments. I kept them fairly basic, so I could add in leftovers from dinner (love mixing leftovers with salad), grilled chicken, quinoa, or… anchovies. I've been on an anchovy thing lately. No hatin.'
How to Prep Salad in a Jar
Here's what went into each jar: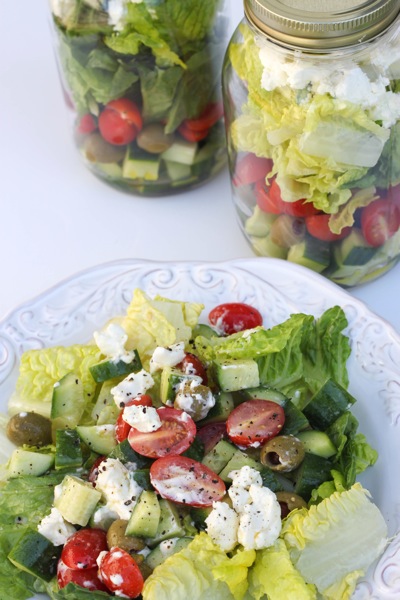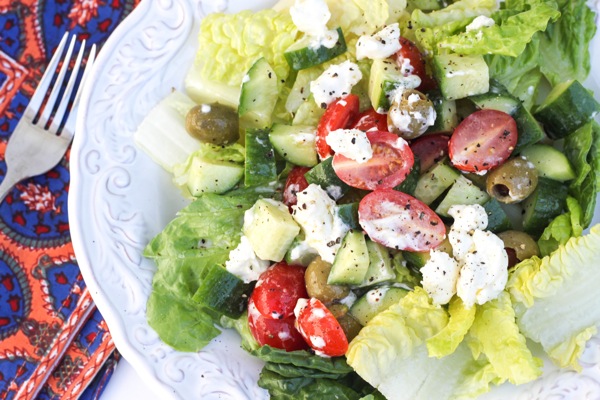 Bottom to top: (be mindful of the order of ingredients so the lettuce stays crispy on top)
-Olives
-Red wine vinegar and olive oil
-Diced cucumber
-Sliced tomatoes
-Fresh mint
-Romaine
-Crumbled goat cheese
Shake and eat!
And now the wheels are turning for awesome combo ideas…. Let me know if you have any!
See ya in the morning <3