I'm fully convinced that everything goes with sweet potato.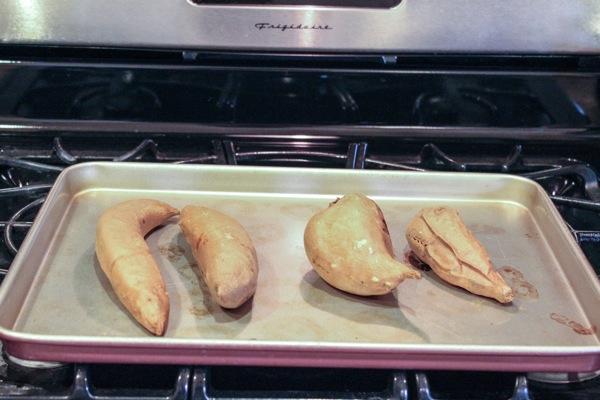 You can add more sweet (butter, brown sugar and cinnamon = the trifecta of foodgasms) or use the sweet potato as a lovely complement to your favorite savory dishes. One of my all-time favorite sweet potato combos: atop a salad with rotisserie chicken, goat cheese and balsamic dressing- it's absolutely heavenly.
Here's a new favorite:
Mexican stuffed sweet potato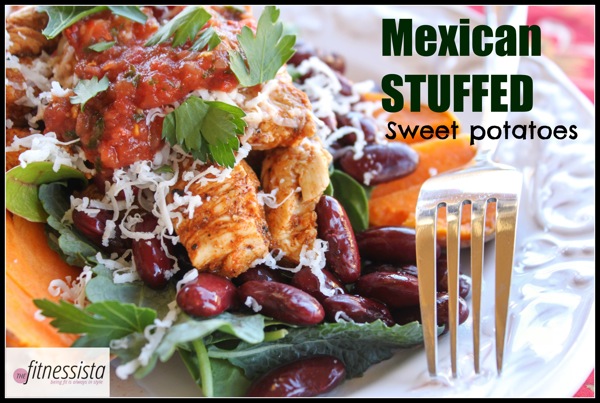 Most of the components to this meal were made in my Sunday prep, so I just needed to quickly combine, heat and eat.
Oh, and serve bites to a tiny opera singer in her high chair.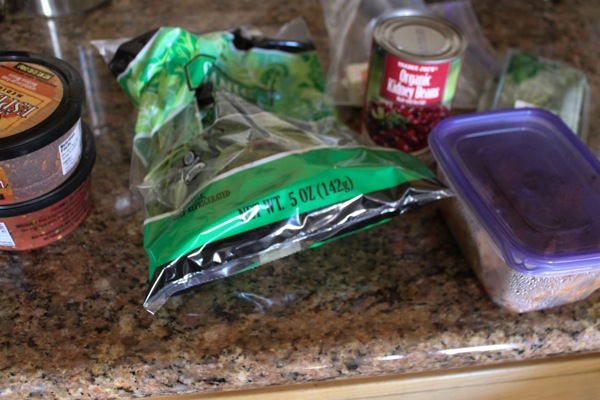 Components:
-Baked sweet potato
-Marinated chicken
-Goat cheese
-Beans (we had kidney on hand, but anything would work!)
-Salad greens
-Salsa
-Cilantro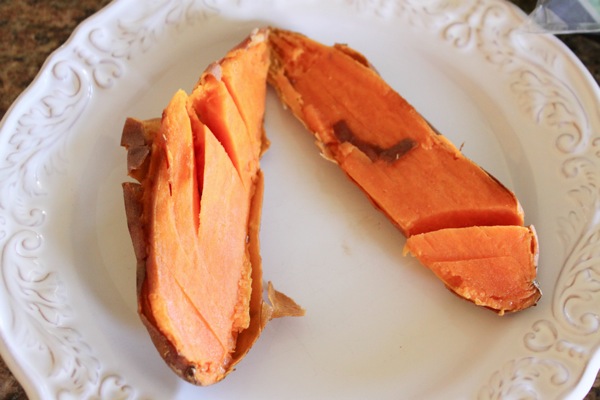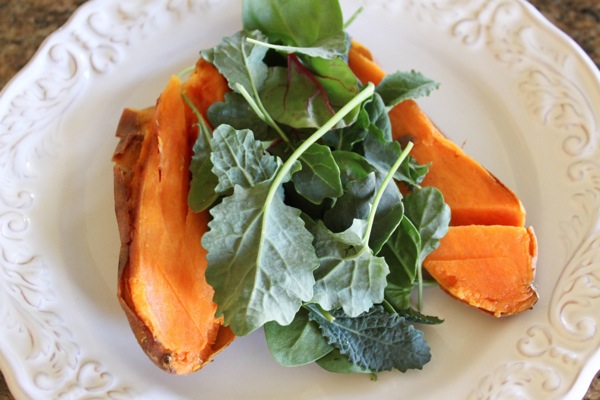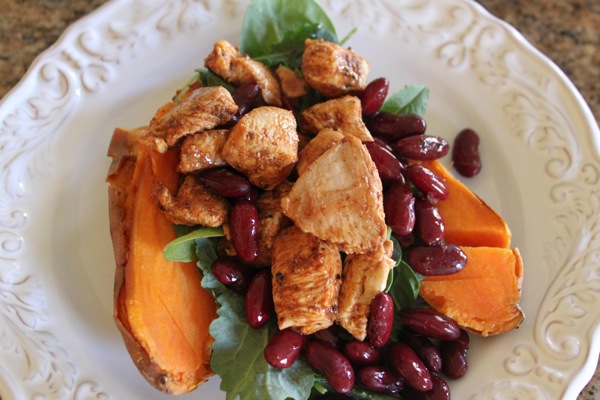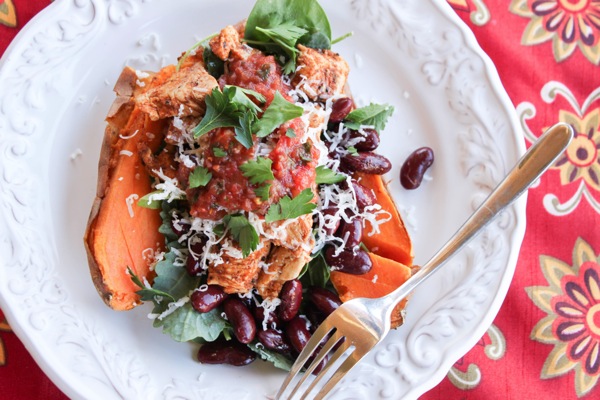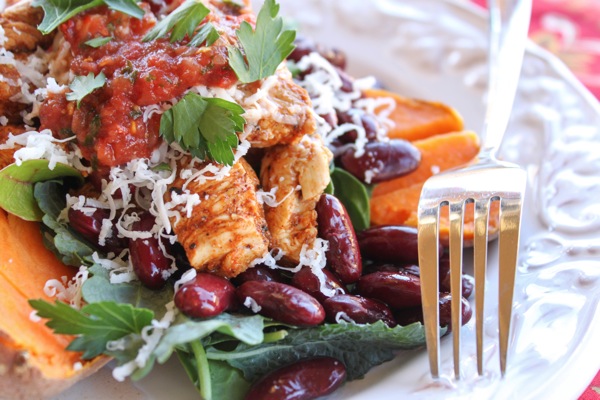 This would also be fantastic with tempeh instead of chicken, or a dollop of Greek yogurt and some sliced scallions.
Hope you enjoy this quick and easy lunch combo! <3