Best cure for a case of the Moan-days? A trip to the park to feed the ducks ? Even better with pumpkin cranberry energy bars for a snack (recipe below!).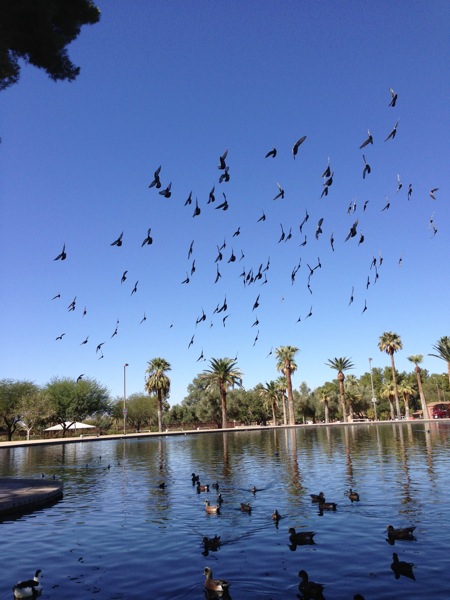 I headed to the gym early this morning to get in a water treadmill run for the first time. Per an awesome suggestion, I wrapped my iPod cord up into my bun and clipped it in my hair. I was able to run the entire time without it getting wet!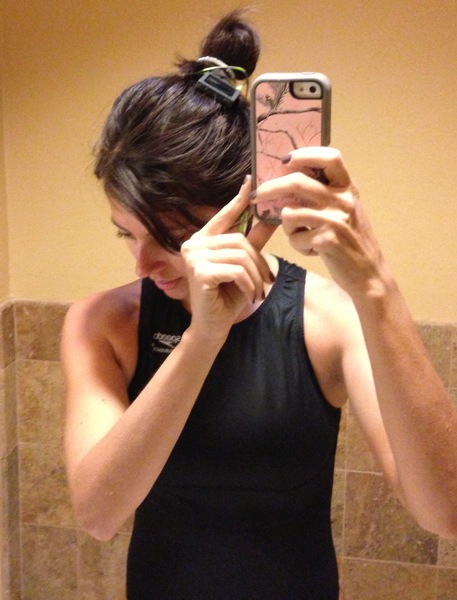 I got my podcast playing, hopped into the GLORIOUSLY warm indoor pool -like 80-something degrees- to get started,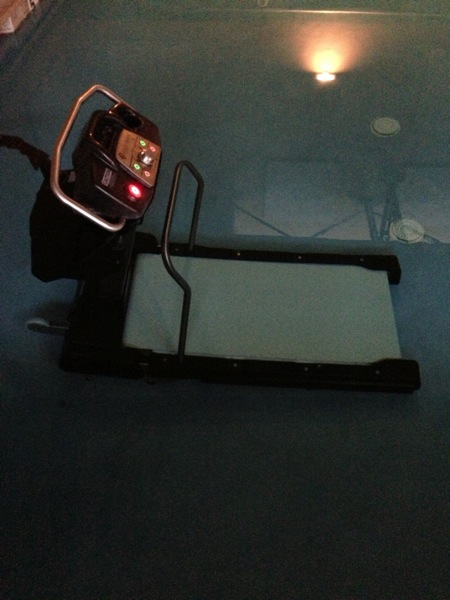 and the knob wouldn't turn. The treadmill wasn't working. Soooo, I ventured to the outdoor water treadmills and got my run in, even though I was frozen. (The pool was still heated, but not as warm and I am a giant weenie.) I realized that the lack of swimming in my life has no correlation whatsoever to the enjoyment factor; I just really loathe cold water. Even though it was a little chilly, the podcast distracted me and and it felt amazing on my joints.
I came home, the Pilot left for work, and while I waited for Oliv to wake up, I made her some fun pancakes to go with her fruit: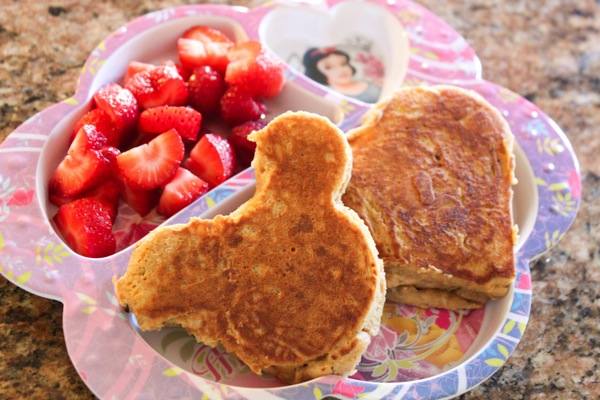 (She loved them! It was amazing when she saw her plate, gasped and said, "Minnie Mouse Pancake!")
I'm not sure what happened, but the rest of the morning spontaneously combusted.
The remedy? We grabbed a bag of grapes -did you know ducks love grapes?!- picked up nana, and headed to the park.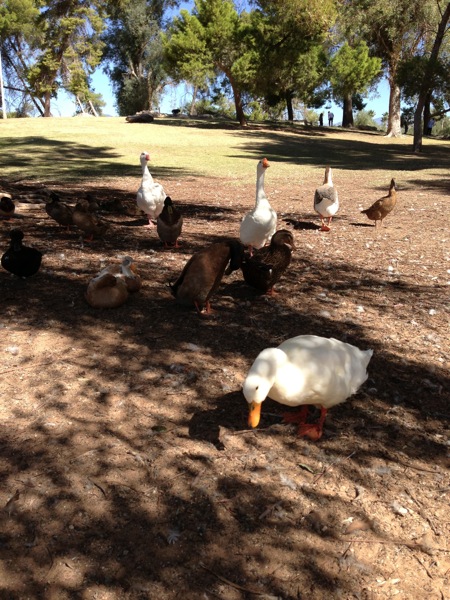 Watch out, they can get a little aggressive. ?
Liv kept a safe distance, waving and saying "HI DUCKS!" until one would get a little too close and she'd scream.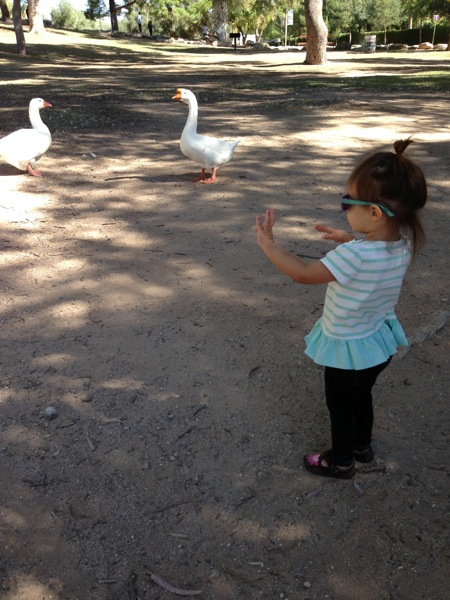 You can always count on the park when nothing else seems to be working out in your favor, haha.
Pumpkin Cranberry Energy Bars
Whenever we leave for an adventure, I'll pack a bag full of waters and snacks to have while we're out and about. A current fave is energy bars, because I realized you can throw pretty much anything in an energy bar and it will be delicious. The only tricky part is the texture issue; I try to make sure they aren't crumbly or too crunchy. Usually it's a trial and error kind of thing, using whatever we have in our pantry. I made some little pumpkin pies, and figured the rest of the pumpkin puree would be perfect in these bars. Along with cranberries, dried chocolate and cashews, they're a delicious and energizing combo.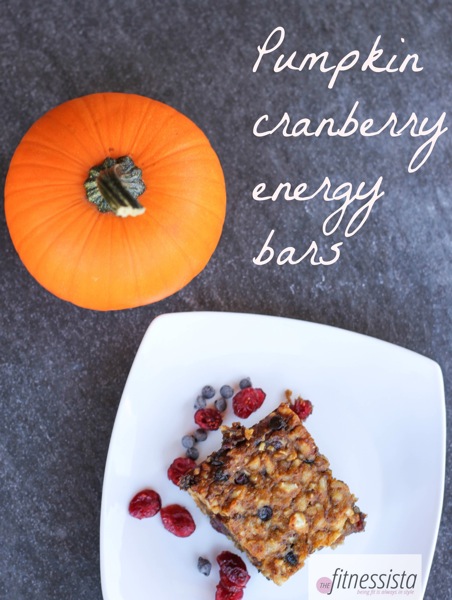 Hope you enjoy!
Print
Pumpkin Cranberry Energy Bars
A delicious grain-free option to make ahead and enjoy during the week!
Prep Time:

10

Total Time:

45

Yield:

8

1

x
Scale
Ingredients
1 cup

raw cashews

4

medjool dates, pitted

1/2 cup

dried cranberries

2

eggs

1/2 cup

pumpkin puree

1 teaspoon

vanilla
heaping tablespoon of honey
pinch of sea salt

1/4 cup

almond meal

1/2 teaspoon

pumpkin spice

1/2 teaspoon

baking soda

1/2 cup

mini chocolate chips
Instructions
Preheat the oven to 325 and grease your favorite brownie pan.
In a food processor, grind the cashews. Then, add your cranberries, dates and pulse until everything is chopped. Transfer to a large mixing bowl.
Add the remaining ingredients and mix well.
Pour into your baking dish and bake for 30-35 minutes, until set and golden brown.
Let cool, cut into squares and store in the fridge.
Notes
This is also amazing straight out of the oven with some ice cream on top. Just sayin'
xoxo,
Head's up! Last chance to enter the tablet giveaway if you haven't already.