Hiiii, how's your August going so far? ? I love hearing about your goals and what you're reading this month. Be sure to check in tomorrow morning for the August workout calendar! (If you subscribe to my newsletter, you'll get it first thing in the am.)
It's been a great day over here. I got coverage at work since I had an appointment this morning and afternoon, so I got some extra time to spend with my favorite people.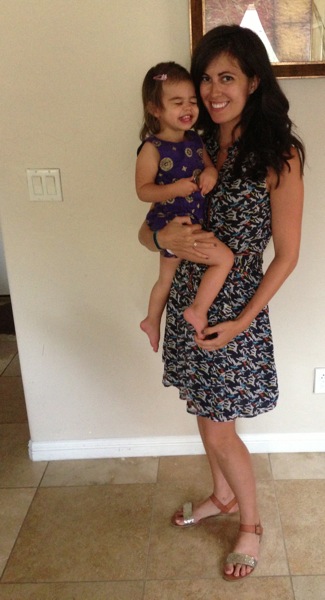 (Best "cheese" smile ever)
Pizza for lunch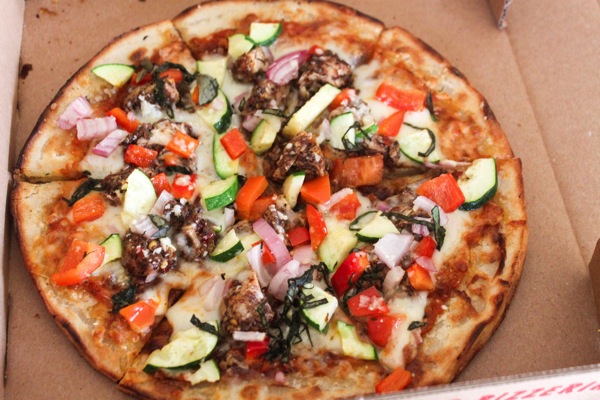 (Gluten-free Thai curry from Renee's)
a little kombucha on the go: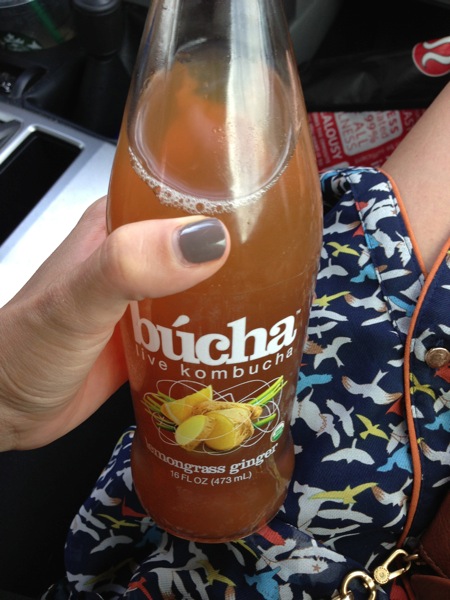 (update: not loving the gel nails. They only looked really nice for about 5 days and since then have been chipped and peeling. I'm definitely ready to get them removed)
plus a fun new sweet and spicy treat– Livi loved it, too <3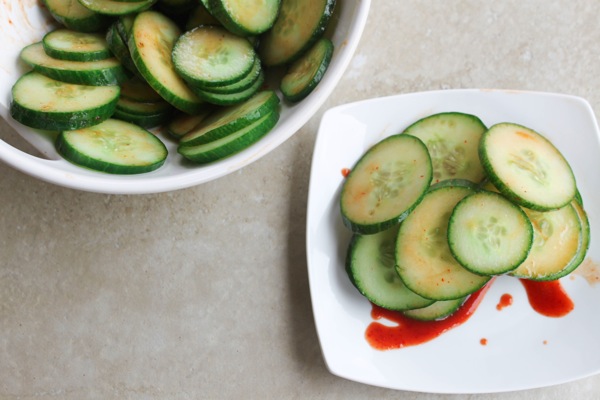 We ordered 3 cucumbers in this week's farm box, and I originally intended them to be for juicing purposes. When we actually received them, they were so beautiful that it felt wrong to throw them in the juicer! Farm fresh cucumbers deserve to be the star of the show.
I instantly thought of my favorite sushi house cucumber salads, and decided to make a similar version here at home.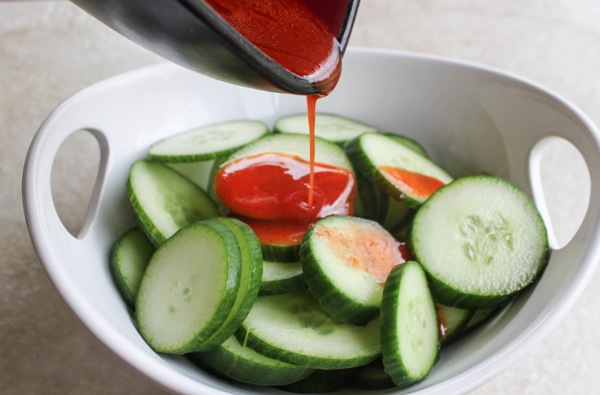 Sweet and Spicy Cucumber Salad
Serves ?
Ingredients:
-2 large cucumbers or 1 English cucumber, thinly sliced (and peeled if you prefer)
-1 teaspoon flax oil or olive oil
-1  teaspoon rice vinegar
-1 tablespoon sriracha
-1/4 teaspoon sea salt
-1 teaspoon sugar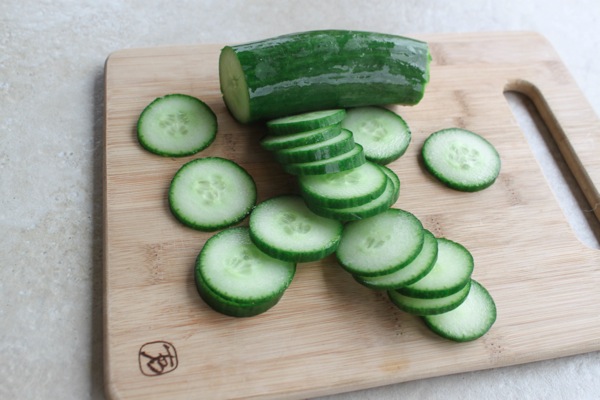 1. Add the sliced cucumber to a bowl, then prepare the dressing by whisking the remaining ingredients in a separate bowl.
2. Top the cucumber with the dressing, toss to coat, and enjoy!
I can tell this is going to be the type of thing that tastes even better with a little time to marinate…if it lasts that long ? It's a great option for a BBQ or outdoor party, too.
Hope you enjoy the rest of your day <3 Yoga thirty for this girl.