("good" as in "not only edible but totally delicious")
Hi! Hope you're having a wonderful afternoon. Thank you so much for the awesome comments on this morning's post. I've loved reading your stories of triumphs, and was really excited to share the video with you guys. Thank you for chiming in, encouraging the conversation, and making this blog the community it is. <3
Now, let's talk about stinky veggies.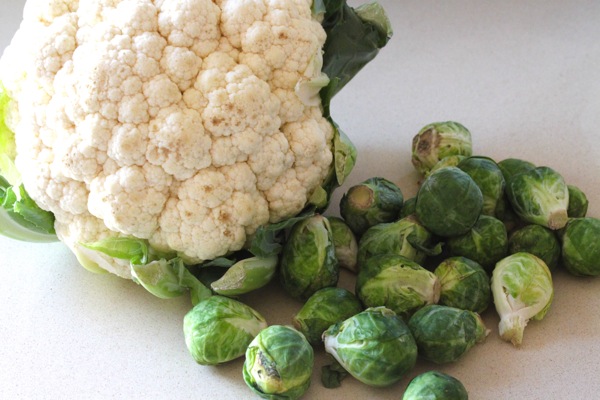 As you guys know, I'm a huge fan of cauliflower (especially cauliflower mash! Poor Liv thinks it smells like sadness) and Brussels sprouts. They're back in season, and I was stocked to see buckets of bountiful fall produce at the market this weekend. I excitedly picked up a container, and knew what they're be destined for.
For Brussels sprouts, they're really just like many veggies: all they really need is olive oil, salt, pepper, lemon juice/zest, a hefty sprinkle of sharp cheese, and some red chili flakes.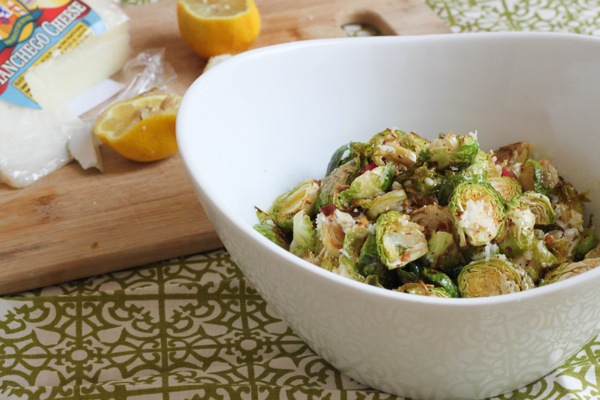 (This also works extremely well for zucchini, asparagus, squash, and potatoes!)
Here's what I did for these: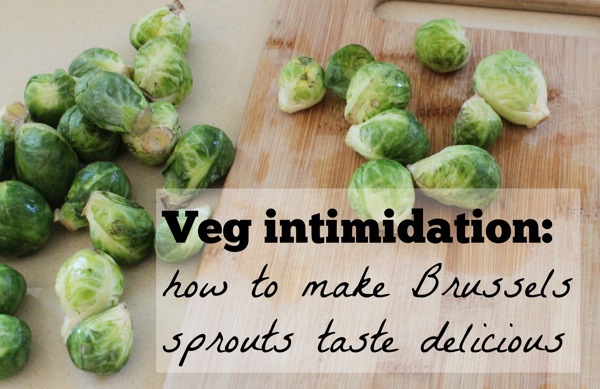 -Preheated the oven to 350 and sprayed a cookie sheet with olive oil.
-Washed the sprouts and then picked off any outer leaves that looked gnarly.
-Cut the stems off (I don't know if this is totally necessary but I've always done it) and sliced each little bulb into three pieces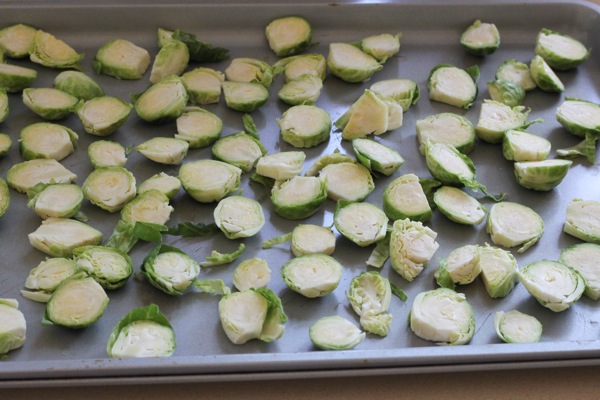 -Transferred them to the baking dish and drizzled with olive oil before seasoning liberally with salt, pepper and garlic powder
-Baked for about 20 minutes (until the edges were browned and crispy) and transferred to a bowl. Some of them mysteriously disappeared in this process.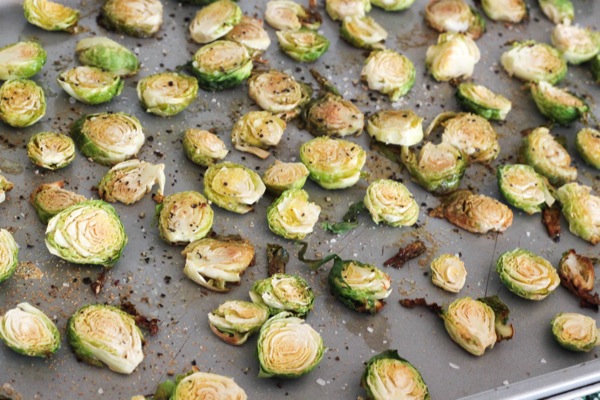 -Topped with about a cup of fresh grated Manchego, the juice of one lemon, and a hefty sprinkle of red pepper flakes.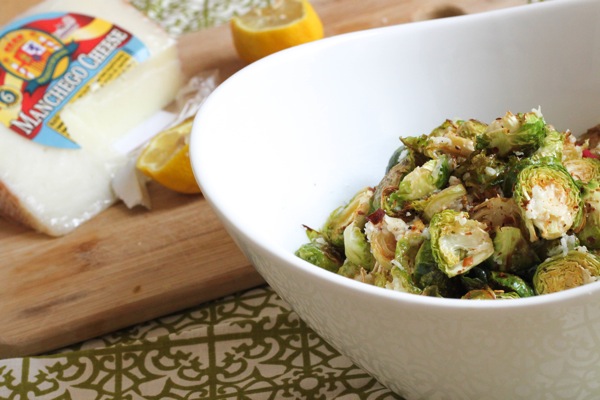 Even the Pilot, who doesn't love fall produce quite as much, even said it was "pretty good" in between mouthfuls ?
Brussels sprouts: love or loathe? What's your favorite way to prepare them, or favorite simple veggie preparation?
Have a great night!
More:
Veg intimidation: artichokes
Veg intimidation: kale