Hi! Hope you're having an awesome hump day. Thank you for your insightful comments on this morning's post. I've enjoyed reading all of them and love the discussion that's been going on today. Thank you! <3
This morning Liv and I ran a couple of errands and ended up at Tiki Port.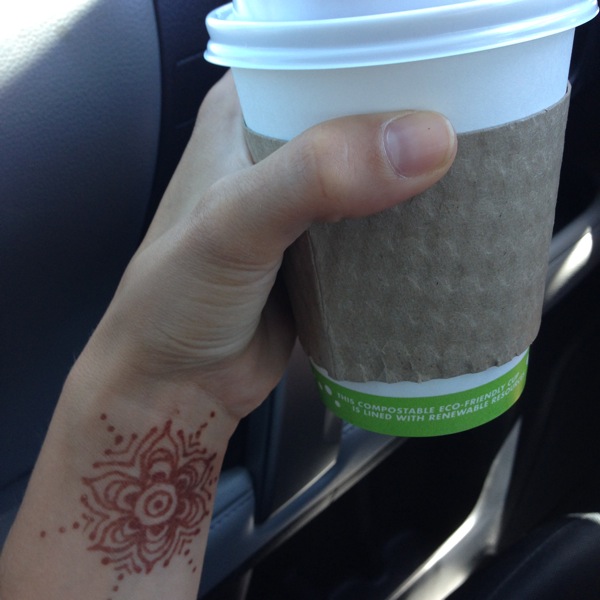 I've drastically reduced caffeine intake over here, but was in the mood for an almond milk Mexican mocha. (<— INSANE) Hopefully it doesn't reawaken the eye twitch ?
Last week, I got a request to include some more hemp seed recipes.
I have a hard time making it through a giant bag over here. Anyone else?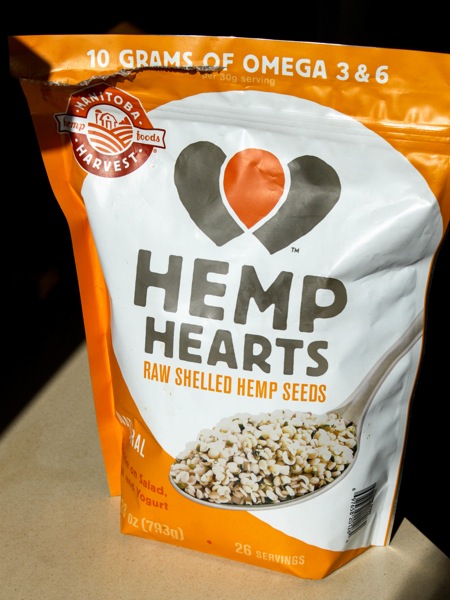 When I see the enormous bag at Costco , I'm like "YES. I NEED THESE!" and there they sit in the fridge. Sure, they're awesome in these snack bites and these pancakes, and even just sprinkled into oats or smoothies, but I'm still trying to get creative with my hemp seed options.
Last night, I decided to make some pan-seared chicken using our current favorite meat (chicken thighs) + a crust with almond meal, hemp seeds, flax and spices.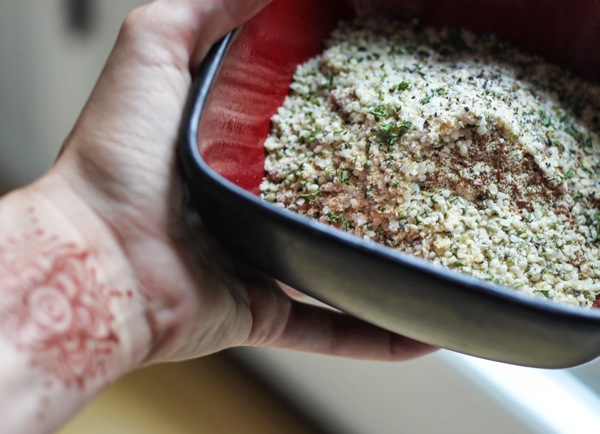 (Determined to photograph the henna tattoo as much as possible before it's gone haha)
Seared in on the stovetop before finishing in the oven: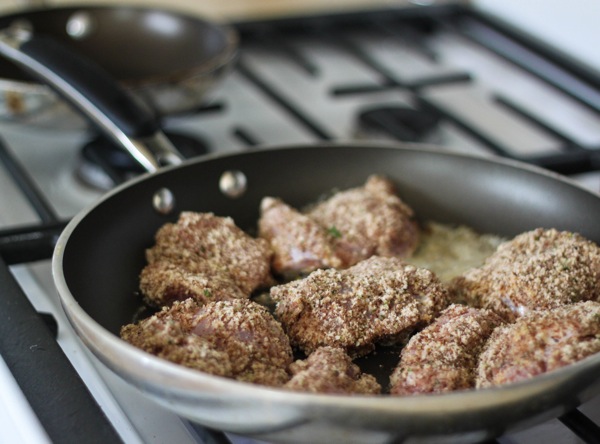 And made a quick honey Dijon sauce to pour on top.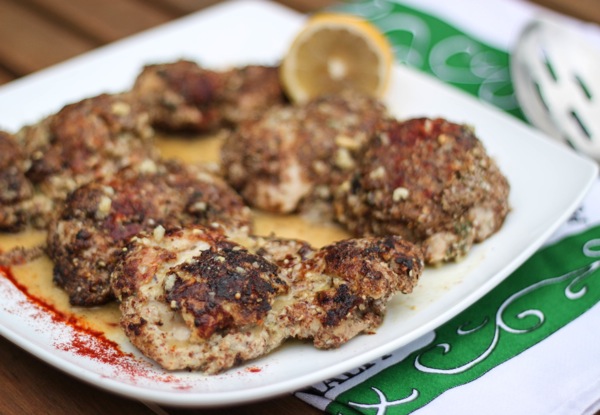 It's rough (for me) to take an appealing chicken picture, but this meal was particularly gorious: a crunchy, savory, slightly sweet, healthy fat and protein-packed entree.
To go along with the chicken, a date and goat cheese salad + creamy cauliflower.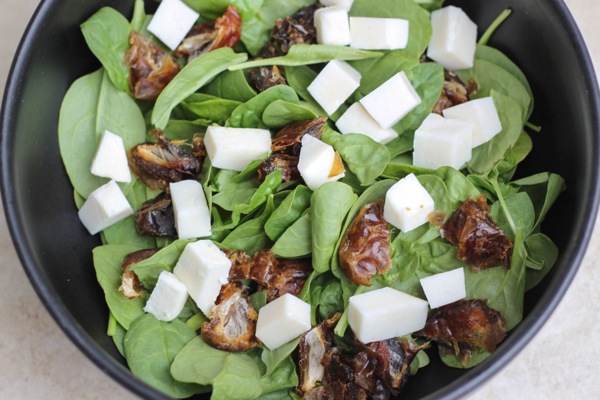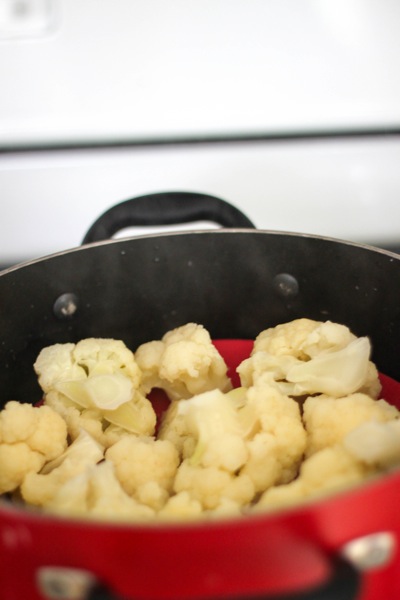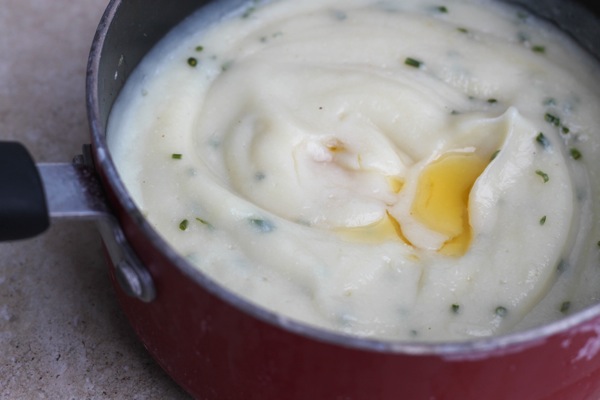 not.too.shabby.
Let me know if you give it a try! I also provided an option to skip the hemp seeds if you don't have them on hand or prefer not to use them.
Print
Hemp and almond crusted chicken with honey Dijon dressing
A savory and slightly sweet twist on the normal chicken dinner. This one also has a gluten and grain-free crust, packed with fiber and healthy fat.
Prep Time:

5

Cook Time:

20

Total Time:

25

Yield:

6

1

x
Scale
Ingredients
For the chicken
6

large chicken thigh pieces, rinsed, pat dry and seasoned with salt and pepper

1

egg

2 tablespoon

s almond milk

1 cup

almond meal

1/4 cup

hemp seeds (or

1/4 cup

crushed pistachios)

2 tablespoon

s ground flax

1/4 teaspoon

garlic powder

1/4 teaspoon

smoked paprika

1/4 teaspoon

dried oregano

1/4 teaspoon

sea salt

1

/ teaspoon pepper
coconut oil, for pan-searing

2

cloves minced garlic
For the sauce
1

heaping teaspoon Dijon mustard

1

heaping teaspoon honey
Juice of

1/2

lemon

1 1/2 cup

s chicken broth
Fresh parsley, to garnish
Instructions
Preheat the oven to 375 degrees and spray a roasting dish with olive oil or nonstick spray.
In a small bowl, mix the egg and almond milk.
In another bowl, combine the almond meal, hemp seeds (or crushed pistachios), flax, salt, pepper, oregano, paprika and garlic.
Heat a skillet to medium and add some coconut oil to the pan.
Soak each piece of chicken in the egg mixture before coating in the almond meal mixture (on both sides; press to coat well). Add the chicken to the skillet and pan sear for 2 minutes on each side.
Transfer the chicken to the baking dish and place in the oven to cook until the juices run clear. (I always check mine with a meat thermometer to make sure they're cooked through, too.)
While the chicken is cooking, make the sauce. Use the same skillet, and add some butter or coconut oil to the pan and bring the heat to medium low. Saute the garlic for a couple of minutes before adding the chicken broth and scraping the bottom of the pan with a spatula. Stir in the honey, lemon juice, and Dijon (you may have to whisk it a bit in the skillet). Bring the heat up to medium high and when it starts to bubble, reduce to low.
When the chicken is finished cooking, transfer to a serving dish and pour the sauce on top. Garnish with chopped fresh parsley and smoked paprika.
xoxo
Do you have any favorite uses for hemp seeds?