When we go on vacation, we make it our mission to try out as many local restaurants and faves as possible. We'll ask for ideas (you always have the best!), walk around to explore hidden dining treasures, and if we fall in love with something (like Mon Ami Gabi in Las Vegas for breakfast) we'll visit multiple times before coming home. We go for a mix of fancy and casual, and there are definitely times we just want a burger or salad and fries.
When we were exploring La Jolla on our recent vacation, we wanted to check out some casual, easy options. Some of our fanciest dinners have been the biggest disappointments, and it's always nice to go eat somewhere where the fellow diners and staff don't mind a little noodle talking up a storm, waving "hi" and blowing kisses to everyone. It was lunch time, and we were both craving something quick, hearty, but also unique to California:
Burger Lounge.
The place just screams "kid-friendly" and had outdoor seating so we could people-watch. Done.
BL has an awesome kids menu (mini burgers!), milkshakes, fries and veggie burgers- something for everyone in our family.
I had this quinoa brown rice burger and basically haven't been able to get it out of my brain.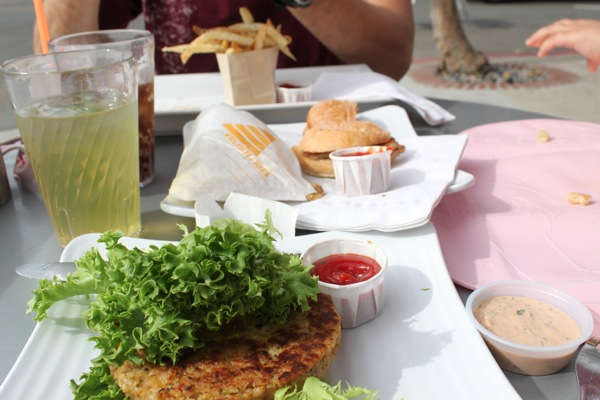 It had the perfect texture (crispy outer shell with a smooth grain interior), bold, savory flavors, a glorious chipotle sauce, and was wrapped up in lettuce just for meeeeee.
I had to make one.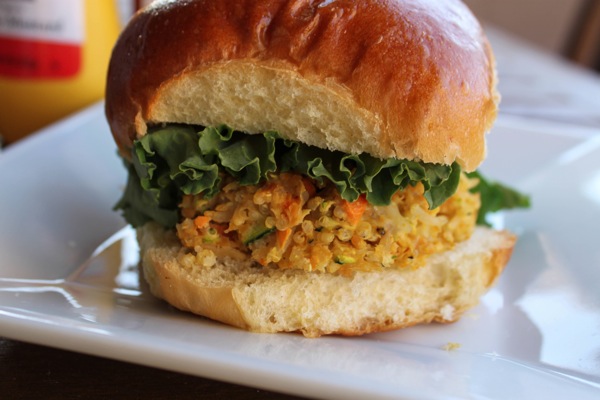 Is it as good as the original version? Not quite, but La Jolla has that X factor of being surrounded by the ocean air + my family on vacay mode.
It's pretty darn close, though ?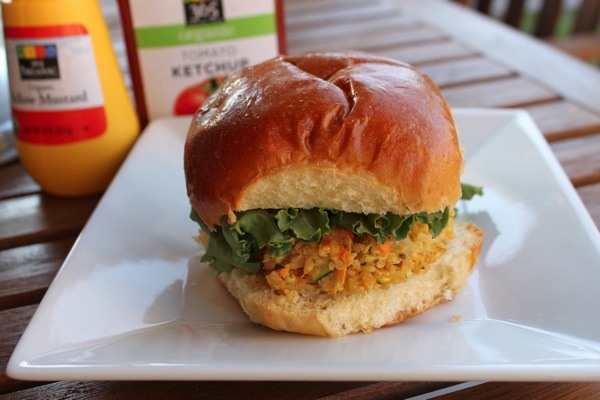 The texture needs a little work, but I wanted to share my first trial since the taste came out pretty much dead on. They're slightly crumbly, so if you try these with any changes, let me know what you did!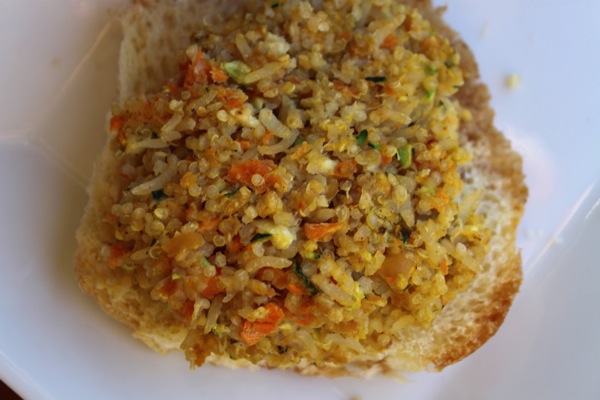 I'll post an update to this recipe when I can make them again.
Ingredients:
-1/3 C quinoa, rinsed
-1/3 C brown rice
-2/3 C water
-1 can (15oz) of garbanzo beans, drained and rinsed
-1 medium zucchini, roughly chopped
-1 medium carrot, peeled and roughly chopped
-1 egg
-1.5 t yellow mustard
-1/2 t garlic powder
-1/4 t dried oregano
-1/4-1/2 t sea salt
1. On the stove, bring the quinoa, water and rice to a boil. Cover and simmer for 15-20 minutes, until fluffy and fully cooked.
2. In food processor, first finely chop the zucchini and carrot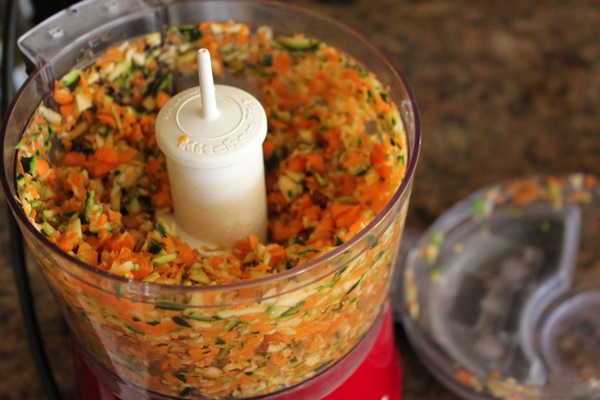 transfer to a large bowl, then puree the garbanzo beans in the food processor. Add them to the veggie mixture, stirring in the rice/quinoa, egg, and remaining spices.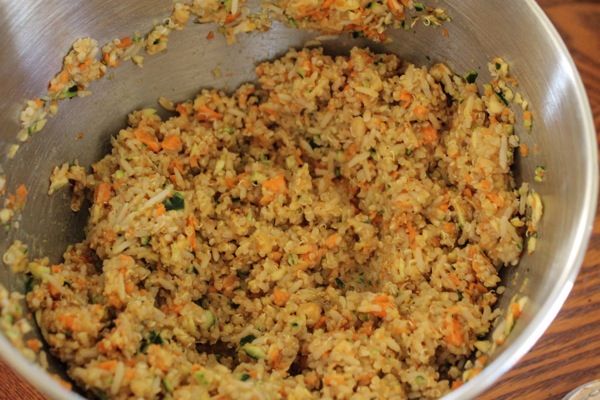 3. Chill in the fridge for about 30 minutes, until you can easily pick up and shape the mixture into burger patties. While the mixture is chilling, preheat your oven to 350 and grease a cookie sheet with olive oil or nonstick spray.
4. Form 8 burger patties with the mixture, place onto the cookie sheet, and bake for 35 minutes.
5. Serve with your favorite burger condiments, salad and/or fries.
Have a great day <3
Last chance to enter the Garmin giveaway!